Dell Technologies aims to 'radically change' the way people work with Unified Workspace launch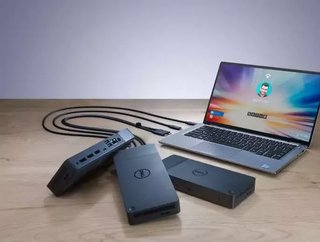 Dell Technologies just unveiled its Unified Workspace platform in a bid to address end-user computing (EUC) pain points and reimagine the way we work...
Dell Technologies just unveiled its Unified Workspace platform in a bid to address end-user computing (EUC) pain points and reimagine the way we work. 
By integrating VMware workforce ONE device management with solutions and services from Dell EMC and SecureWorks, the business hopes to meet the demands of today's workers by offering a personalised, frictionless working experience. 
"We know in the economy that we live in, worker productivity, worker satisfaction and an inspired workforce is one of the largest determinations of the success of a business," explained Brett Hanson, Vice President Client Software and General Manager Data Security at Dell.
"The challenge is: IT is facing its own real transformation. Over the past several years, the number of devices, operating systems, applications, and updates that IT is managing is all increasing.
"This ultimately results in a much more complex and challenging environment yet the infrastructure behind IT remains mired in complexity, siloed applications, legacy management approaches and more.
"While IT decision-makers and CIOs desire to evolve their workforce, they're playing a giant game of whack-a-mole just to keep the lights on."
"At Dell, we see this as an opportunity to help our customers. Unified Workspace isn't a single solution or a simple fix -  this is a journey we want to make with our customers. With Unified Workspace, we're offering an integrated solution to re-imagine the way people work and ultimately, improve the output to end users."
SEE ALSO:
Launched at Dell Technologies World 2019, Unified Workspace aims to simplify the entire device lifecycle of IT, from device selection to deployment to security and management.
  
Dell says that VMware Workforce ONE acts as the "backbone" of Dell Technologies Unified Workspace, allowing customers to modernise how they deploy, manage and secure their Dell Devices. 
The Texas-headquartered firm also plans to improve PC selection and deployment by utilising data driven-insights. 
Drawing data about battery consumption, storage utilisation, mobility requirements and more, the firm aims to help select the right PC for each employee, shipping preconfigured devices directly to users.
Research from Dell proposes that this approach could save up to nearly a week of IT time per 1,000 devices deployed.
"Dell Technologies Unified Workspace will radically change end-user computing and help IT teams reduce costs by enabling a move away from high-touch processes to a modern management approach," added Shankar Iyer, senior vice president and general manager, End-User Computing, VMware. 
"With VMware Workspace ONE powering Dell Technologies Unified Workspace and services from Dell, organizations can onboard new employees faster than ever before, keep those devices up to date, and eliminate manual, time-intensive processes through automation." 
To enhance its security proposition, Dell Technologies is also enhancing its Dell SafeBIOS offering with a new utility for off-host BIOS verification and integrations with CrowdStrike, SecureWorks and VMware Workspace ONE for off-host BIOS verification with their tools.
Elsewhere, the technology firm also says it will offer intuitive, proactive IT support.
For example, Dell contends that Dell ProSupport Plus with SupportAssist has helped customers reduce time to resolve a failed hard drive up to 11 times faster.
"Imagine an intelligent solution that told you the specific devices and applications your workforce needs based on their specific usage. Imagine one that then delivers those personalized devices directly to the end user, preconfigured and preloaded with all the apps and security features they need without IT having to touch the device. Now, imagine that same solution proactively helping the end user resolve day-to-day IT issues like password resets, access to applications and lost VPN connections," explained Jeff Clarke, vice chairman of products and operations, Dell Technologies. 
"That's Dell Technologies Unified Workspace, the industry's most comprehensive solution to help IT deploy, secure, manage and support virtually all devices from the cloud."
At Dell Technologies World, the firm also revealed its new Latitude series of PCs which it says has been "redesigned for the modern worker".