Digital Realty acquires DuPont Fabros Technology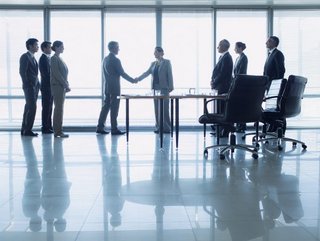 The latest merger of Digital Realty and DuPont Fabros Technology has impacted the data centre space, with companies utilising data center and clo...
The latest merger of Digital Realty and DuPont Fabros Technology has impacted the data centre space, with companies utilising data center and cloud technologies to further their global reach 
Data centers have taken off significantly in the last five years, in alignment with the growing demand for cloud services. With heightened security and innovative, custom-built interconnection solutions on offer through a variety of services, such as colocation facilities, cages and suites, the data center industry has grown exponentially, with companies growing their global presence by utilising data centres to secure essential information.
The $1.9 billion acquisition of Telx in 2015, expansion in Europe, and now carrier neutral DuPont Fabros Technology in an all-stock $7.6 billion deal (including $1.6 billion of assumed debt) will therefore increase Digital Realty's presence within the hyperscale data centre industry, with the aim to become an influencer in key markets, such as Northern Virginia, Chicago and Silicon Valley, extending their reach to tech giants, such as Facebook and Google.
Targeting key growth sectors, DuPont Fabros incorporates six data center development projects in Ashburn, Chicago, Santa Clara and Toronto, in addition to a significant amount of land, all of which will further Digital Realty's ongoing expansion plans and increased portfolio. The company currently has over 100 data centers across the US, of which their colocation and interconnectivity business is powered by 100 percent renewable energy, alongside 30 data centers in Europe and 7 within Asia Pacific.  
William Stein, Digital Realty's Chief Executive Officer informed Data Center Frontier that "the ability to offer more than one campus environment within a single metro area will enable the combined company to compete for multiple availability zones within the same metropolitan area, particularly from cloud service providers who may have certain distance requirements between deployments in a given metro area. The combined organization really will be the home to the cloud."
Under the terms of the agreement, DuPont Fabros shareholders will receive a fixed exchange ratio of 0.545 Digital Realty shares per DuPont Fabros share, for a transaction valued at approximately $7.6 billion in enterprise value.
"This strategic and complementary transaction significantly enhances Digital Realty's ability to support the growth of hyper-scale users in the top U.S. data center metro areas, while providing meaningful customer and geographic diversification for DuPont Fabros," said Stein.  
"We are excited to deliver this compelling transaction to our shareholders and execute upon two of the strategic objectives embodied in our corporate vision – diversifying our customer base and expanding our geographic presence," said Christopher P. Eldredge, DuPont Fabros' President & Chief Executive Officer.