Digital transformation strategy: build your own in six steps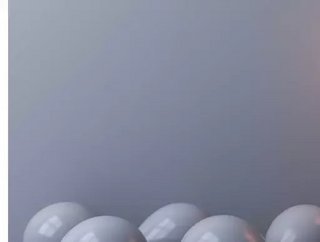 Digital transformation is vital to every business, find out how you can create yours in six easy steps...
 Before we get into how to build your own digital transformation strategy, what exactly is a digital transformation? A digital transformation is the process of using digital technologies to create new — or modify existing — business processes, culture, and customer experiences to meet changing business and market requirements.
So now you know what exactly a digital transformation is, how do you create your own digital transformation strategy?
There are six simple steps to building a digital transformation strategy and start leading your business to inevitable success.
The first step that you will need to take is to identify your transformation objectives, these objectives need to be specific and achievable. Every business will have different objectives that they wish to achieve from their digital transformation, for example a digital business and a small, offline business will both have different needs. However this should be the first step for each and every business.
The second step is to study technology enablers. You need to be fully aware of and leverage the technology enablers that are in the market. This technology will act as a building block for your business transformation, knowing all the solutions out there will benefit you by allowing you to choose the best one suited to your business and its needs.
The third step is to envision the future platform, this will allow you to use it as a reference point for the transformation. Based on this you will select the correct technologies to assist your transformation and achieve your objectives set out in step one.
The fourth step that you need to take is to master the digital service lifestyle, you need to consider "how" and "what". There are six key approaches to how technology services are produced and used; agile, DevOps, as-a-service infrastructure, intelligent automation, personas and context, and finally, digital service management.
The penultimate step is to organise for digital business. So now you have established your digital business ecosystem you need to select the correct digital building bricks for your transformation. The key elements to this step are:
Persona-driven approach to support new work patterns and preferences
Omni-channel integration and re-designed business processes for faster, improved experience
Customer centricity using social, mobile and cloud computing to transform work processes
Contextually-relevant anticipatory analytics to enhance customer insight and differentiation
Finally, the last step is to simply execute your digital transformation, you have done all the hard work, all you need now is to press the start button. 
You don't have to create entirely new processes or "reinvent the wheel" you just have to make small changes that allow your business to be prepared for anything, such as a pandemic. The COVID-19 pandemic has thrown many unprepared businesses into a confusing whirlwind, the agile businesses who had built a digital transformation strategy are the ones thriving now.