Digital Transformation Week Global announces speakers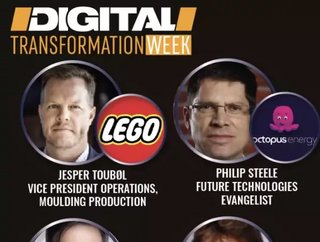 The expert line up has been announced for the free in-person event in September
Digital Transformation Week 2021 has just announced its expert speakers for the event, co-located with the TechEx event series, from September 6-7th at London's Business Design Centre.
The inaugural Digital Transformation Week Global will take place at the Business Design Centre in London and will run alongside the leading TechEx Global, which consists of 4 other physical conference tracks; IoT Tech Expo, AI & Big Data Expo, Cyber Security & Cloud Expo and Blockchain Expo.
The event consists of expert sessions from more than 40 speakers who will share their  industry knowledge and real-life experiences in the forms of solo presentations, expert panel discussions and in-depth chats.
Digital transformation topics and speakers
The topics covered will include: Understanding Cyber Security, Risk and Management, Digital Leadership, Headless Tech strategies, Using AI to understand behaviours, 5G connectivity & WiFi6, Quantum Computing, Edge Computing and Blockchain as an accelerator of business processes. The full in-person conference agenda can be found  here.
Confirmed speakers include Paul Prior, head of digital at Three; Hyundai Motor Group, Sr Manager, Global Partnerships Urban Air Mobility Division, Yesh Premkumar; LEGO Group Lego Group, Vice President Operations Moulding Production Jesper Toubøl; Philip Steele of Future Technologies at Octopus Energy, BT, MD Architecture & Strategy, BT Group Chief Architect, Neil McRae and Westminster City Council's Chief Digital and Innovation Officer, Aruj Haider.
To register, visit https://digitaltransformation-week.com/  Tickets give access to a comprehensive two-day in-person conference track and co-located exhibition floor, with vendors from across the entire technology ecosystem. There will be 5,000 senior IT professionals exploring a variety of key enterprise technology solutions.
To book, go to: Book your free ticket here
The event has been organised by TechForge Media which has a variety of free virtual upcoming events throughout the rest of 2021-22 including:
 https://techforge.pub/upcoming-events/