Disruptive technology to play key role in changing UK energy sector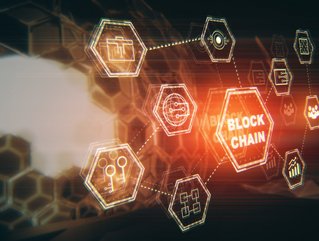 Law firm Addleshaw Goddard has reported that disruptive technology will be a key factor of the energy sector in Britain over the co...
Law firm Addleshaw Goddard has reported that disruptive technology will be a key factor of the energy sector in Britain over the coming years.
The report, entitled Disruption in Great Britain's Energy Market, cites two other factors as the carbon agenda and increased customer engagement.
It states that while $107bn (£82bn) was invested in renewable generation assets between 2013 and 2017, there has also been a surge in spending on new technology.
The 'energy trilemma' – affordability, safety and security – can be dealt with by the growth of renewables as well as improved electric vehicle infrastructure, demand-driven smart meters and blockchain, which contribute to the move toward a decentralised energy system.
See also:
Tata Steel: solving Europe's energy trilemma https://www.energydigital.com/oil-gas/tata-steel-solving-europes-energy-trilemma
Shell launches multimillion-dollar clean tech incubator with NREL https://www.energydigital.com/sustainability/shell-launches-multimillion-dollar-clean-tech-incubator-nrel
Read the latest issue of Energy Digital magazine! https://www.energydigital.com/magazine/energy-digital/september-2018
However, increased renewable use will also present challenges, says Addleshaw Goddard, since while sources like wind and solar are stable, they can also be intermittent and less reliable.
Paul Dight, energy partner at Addleshaw Goddard, said: "The government faces a significant challenge in creating a dynamic energy market that can successfully move the country away from a top-down centralised system and fully accommodate the spectrum of green and disruptive technologies into the energy generation mix… If this is going to be achieved, innovative disruptors in the market have a key role to play.
"In much the same way technology and innovation has had a transformative effect on sectors such as retail, so it can have a similar effect in the energy sector. Indeed, it must do if we are to tackle the trilemma of providing the affordable, secure and sustainable energy generation the country needs."
Speaking exclusively to Energy Digital, Dight added: "Disruption in the energy industry is happening at many levels, and the huge increase in renewables over recent years, innovations in technology and consumers taking a much more active interest, are going to have a huge impact on the sector.
"It's a landscape that is shifting continually and the goal posts can change very quickly. Even milestones we believe to be set, such as the government's commitment to ban petrol and diesel cars by 2040, can prove to be indefinite.
"Yesterday, parliament's Business, Energy and Industrial Strategy committee called for the ban to be brought forward eight years to 2032 – and for investment into the infrastructure needed to incorporate the widespread use of electric vehicles to be prioritised. It's seismic changes such as this that provide huge opportunities and challenges for everyone in the sector.
"It was great to see the Low Carbon Contracts Company confirm earlier today that almost all of the projects awarded contracts for difference in the second CfD allocation round have passed their first milestone. And whilst this is great news for Great Britain as we continue to build our low carbon future, this means there will be more intermittent renewable generation within the power mix, which will further disrupt the sector.  
"As we look ahead, one of the most interesting developments to monitor in the sector will be how established suppliers respond to the gauntlet thrown down by challenger suppliers embracing smart disruptive technology. To retain their market share, traditional suppliers will need to innovate much more, investing in technology that shifts the way suppliers engage with customers – putting them at the heart of what they do."