Earth Blox: providing web-based tools for Earth Observation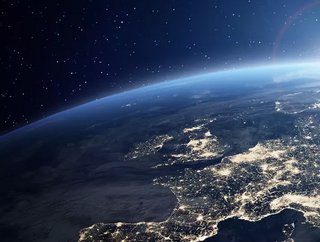 As COP26 kicks off this week, Technology Magazine looks at the start-ups in the 'Tech for our Planet' challenges that utilise tech to combat climate change
With its technology, Earth Blox provides a paradigm shift for teaching earth observation skills to everyone from children to university students and professionals. Driven by Google Earth Engine, Earth Blox brings its customers access to Google Earth Engine's petabytes of planetary-scale data sets.
Founded in 2019, the company gives its customers access to data sets with a drag-and-drop no-code interface that anyone can use.
By harnessing the exponential growth in satellite data, Earth Blox quickly takes its customers from sensing to sense-making, offering the competitive advantage of up-to-date environmental intelligence, without the need to code.
Along with nine other start-ups, Earth Blox has been selected to showcase its solutions on the international stage at The United Nations Climate Change Conference, COP26, in Glasgow. This is part of its Tech For Our Planet challenge programme that offers start-ups the opportunity to pilot its technology that will help nations reach their net-zero targets.
Kicking off this week, the COP26 summit is bringing parties together to accelerate action towards the goals of the Paris Agreement and the UN Framework Convention on Climate Change.
Earth Blox has been selected to showcase its technologies at the summit to showcase how digital and data solutions can make a major and essential contribution to the global climate effort.
Earth Blox's technology gives customers confidence in earth observations.
In a testimonial statement, Phil Cottle, Head of Forestry at Globe Underwriting highlighted the importance of Earth Blox's technology: "Pre-Earth Blox, it would take us days to get an end result. With Earth Blox, we're down to 40 minutes from start to finish - and have confidence in the results."
Its technology gives its customers:
Access to Google Earth Engine

The ability to create, un and report complex queries in seconds

Access to trusted Google Earth Engine data without the need for coding

Cloud-based processing without the requirement of local storage.
With this technology, Earth Blox aims to empower anyone to 'DIY' their own earth observation solutions by giving access to petabytes of global data to detect changes, map trends, and quantify differences on the Earth's surface.
The technology, that uses frequent updates from satellites of the planet, generates contextualised 'hotspots' of environmental change that may increase local stress and put livelihoods, property and nature at risk.