Is the end in sight for the global chip shortage?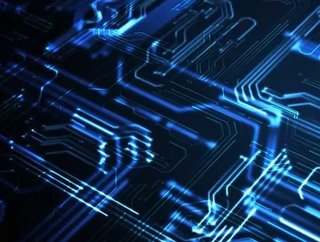 Chip shortages are disrupting production lines and look likely to continue for the foreseeable future...
A global chip shortage that has disrupted production in products such as TVs to cars is now leaving companies unable to meet demands. This shortage means consumers are facing price rises and long wait times. 
What is causing the shortages? 
The COVID-19 pandemic caused a rush for home office items such as laptops and smartphones, which people needed for the transition of working from home. Likewise there was a new demand for games consoles, as people were buying them to keep themselves occupied. 
The demand for new cars slumped, and in turn car companies slowed down manufacturing, including the production of chips as a modern car contains serval. According to research firm IHS Markit, 672,000 fewer vehicles than usual will have been made in the first quarter of 2021 as a result.
Initially the problem was only a temporary delay in supplies as factories shut down when the coronavirus pandemic first hit, but ongoing restrictions and demand have affected the supply chain. 
The Semiconductor Industry Association (SIA) says that chip sales in January 2021 hit $40 billion, which is up 13.2 per cent on the same month last year. 
These changes in habits fuelled by the pandemic have meant that the demand is ongoing and that although production is back to normal, it is reaching a crisis point according to . 
Which manufacturers are affected? 
The chip shortage has had an impact on many companies, some of the car makers affected are Ford, Toyota and Volkswagen, they have not been able to source the chips they need to produce their cars. 
were forced to delay the launch of their iPhone 12 last year due to the shortage. Sony might not hit sales targets for the new PS5 this year because of the semiconductor supply issue and Microsoft's Xbox has said it forecasts supply issues continuing at least until the second half of the year.
 Samsung has said it might have to postpone the launch of its high-end smartphone due to the shortage, despite also being the . 
"Chips are everything," Neil Campling, media and tech analyst at Mirabaud. "There is a perfect storm of supply and demand factors going on here. But basically, there is a new level of demand that can't be kept up with, everyone is in crisis and it is getting worse." 
How long will it last? 
There is no set timeline of when the issue will be resolved but the shortage is expected to in the coming months with the demand for digital technology rising. 
The European Commission has set a target to boost production of cutting-edge computer chips by the end of the decade. It wants 20% of such chips, in terms of value, to be manufactured within the EU by 2030. It was 10% in 2020.