Ericsson Private 5G offers secure on-site connectivity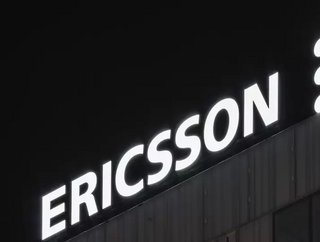 Ericsson Private 5G is a next-generation private cellular 4G and 5G network tailored to drive Industry 4.0 and the digital transformation of industrial sec
Ericsson has launched Ericsson Private 5G,  which is a private network covering its 4G and standalone (SA) 5G radio and core technologies to boost enterprise customers' access to secure on-site connectivity and cloud-based network management. Primarily targeting – but not limited to – manufacturing, mining and process industry, offshore and power utilities, as well as ports and airports.
How does Ericsson 5G private network work?
Ericsson 5G private network builds upon its 4G/5G radio and dual-mode core technology that enables a wide range of use cases for indoor as well as outdoor environments. It integrates efficiently with various business projects, devices, and applications to enhance productivity, enables new offerings, improves customer engagement, and a better work environment. 
The private network can be quickly and easily installed at any facility and can support larger coverage areas effectively. The flexibility and deployment sizes are specially designed to serve different requirements of companies without any disturbance to the existing system. According to the company, Ericsson Private 5G optimises and simplifies business operations with cloud-based network management, keeps sensitive data on-premise, has zero downtime upgrades, and guarantees high performance through Service-Level Agreements (SLAs).
Why is there a demand for 5G in the industry? 
The next generation of wireless connectivity has arrived: 5G has the capacity to support a huge number of connections simultaneously while improving speed, reliability, and power consumption for handsets and Internet of Things (IoT) devices. 
"Private 5G networks are highly attractive for producing companies because of the uncompromised performance that 5G can bring, allowing them to tackle the challenges of production. Efficiently deploying and using network solutions in enterprises requires simplicity in installation, flexibility in connecting to existing production IT and lean operations while at the same time being able to scale the network to meet future challenges. Ericsson Private 5G delivers exactly these capabilities." said Niels König, Coordinator 5G-Industry Campus Europe, Fraunhofer Institute for Production Technology IPT. 
The introduction of private 5G networks in manufacturing enables the creation of smart factories. The level of automation permitted by smart factories promises a host of benefits, including real-time linkages to customer demand forecasts, reliable quality, predictable production capacity and lower cost of production. 
Leo Gergs, Senior Analyst, ABI Research, says: "With this new offering, Ericsson will be able to address key trends in the enterprise cellular market.  The value proposition will appeal to operators and service providers as the solution hides technology complexity and therefore reduces the barrier of entry to deployment for many different flavors of enterprise networks."