Ericsson says India to have 330 million 5G users on smartpho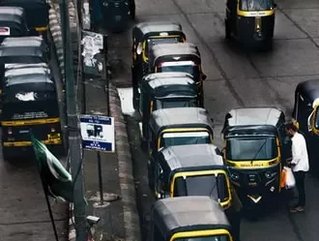 India likely to have 330 million 5G subscribers and monthly data consumption per smartphone to grow three-fold to 40 gigabyte per phone
The world's second most populous nation has an average data consumption per smartphone at 14.6 GB per month, the second highest in the world and now the telco giant predicts the country is likely to have 330 million 5G subscribers within five years. This is according to the Ericsson Mobility Report 2021.
At the same time, 4G subscriptions are forecast to rise from 680 million last year to 830 million by 2026, plus 5G is expected to represent in the region of 26% of subscriptions by the end of the same year - the 330 million.
The survey says: exponential growth in smartphone use and data consumption
An Ericsson survey in India also found that 42% of users living in mega, or metro cities who use 4G as the only home internet connection are interested in using 5G fixed wireless access connection. The company said 50% of consumers there are willing to pay 50% more for 5G with bundled digital services, compared to just 10% for premium 5G connectivity and added that 40 million users could take up 5G in the first year that it is made available.
The report's editor, Patrik Cerwall, said the traffic growth varies significantly between countries, depending on local market dynamics, but data consumption was so high because people are using their phones to work from home and the penetration of smartphones is also high in the country. This is because there is competitive pricing by service providers for subscription packages, affordable phones and increased time spent online.
Also in the report was that total mobile traffic in India has grown from 6.9 exabtyes (EB) per month to 9.5 EB in 2020 and is projected to increase by more than four times to reach 41 EB per month in 2026. An additional 430 million smartphone subscriptions are expected in the forecast period, taking the total to more than 1.2 billion by the same year.