Ericsson's new partnership with A1 Telekom Austria Group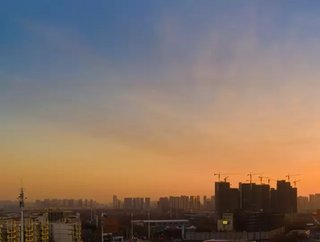 Telecommunications company Ericsson has announced it is partnering with A1 Telekom Austria Group to power its 5G Core networks in Croatia and Bulgaria
The Swedish company will work with A1 Telekom Austria Group as part of a multi-year deal. Products and solutions from Ericsson's cloud-native dual-mode 5G Core portfolio including Network automation and Cloud Infrastructure, will drive A1 Telekom's 5G Core networks in both countries.
Alexander Kuchar, Director Group Technology and Future Services, A1 Telekom Austria Group, says Ericsson's long-standing and reliable partnership with the communications service provider was key in its selection to meet A1 Telekom's objectives of delivering the best communications and entertainment services user experiences for both subscriber and enterprise customers.
"At the same time, we are taking a strong stand on virtualisation, automation and simplification of our network architecture," said Kuchar.
Utilising its technology to transform Croatia and Bulgaria 
This announcement comes after Ericsson announced an agreement with A1 Croatia. The telecommunication company were selected to provide Ericsson 5G Radio Access Network (RAN) products and solutions from the Ericsson Radio System portfolio to build their 5G network.
The company have also recently won a share in a Chinese 5G radio contract despite fears of market share loss due to Sweden's ban on Chinese vendors. This most recent announcement is yet another example of how the company is expanding and utilising its technology across the globe.
Jenny Lindqvist, Head of Northern and Central Europe, Ericsson, said: "Building on our long-standing proven commitment to the A1 Telekom Group, Ericsson will work closely with A1 Telekom to deliver the best possible 5G user experiences, innovation and new business opportunities across its customer base in Croatia and Bulgaria."
"5G technology - and the other next-generation technologies that it drives, such as artificial intelligence (AI), augmented reality (AR) and virtual reality (VR) - is set to change the lives of people, enterprise and industry across Croatia and Bulgaria," she added.
Ericsson currently has 145 commercial 5G agreements or contracts with communications service providers globally, 95of which include live 5G networks.