EU sets digital goals including 20% global chip production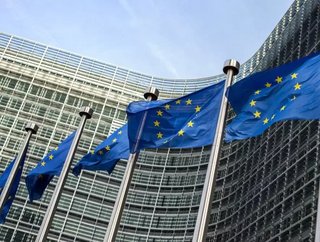 Announcing Digital Compass 2030, The EU sets out the bloc's digital priorities over the coming years...
The European Commission has announced its plans for digital transformation in Europe in the current decade.
The initiatives are part of an initiative known as , setting out the bloc's digital priorities over the coming years.
People, infrastructure, business, services
The plan contains four key tenets. The first is to equip 80% of European adults with basic digital skills by 2030. The second relates to digital infrastructure, with gigabit connectivity in every household and total 5G coverage of populated areas. The third includes doubling the number of EU unicorns (a tech startup worth $1bn) and the last will see all key public services digitised. 
Commission President Ursula von der Leyen : "Europe has a lifetime opportunity to build back better. With the new multi-annual budget and the Recovery and Resilience Facility, we have mobilised unprecedented resources to invest in the digital transition. The pandemic has exposed how crucial digital technologies and skills are to work, study and engage – and where we need to get better. We must now make this Europe's Digital Decade so that all citizens and businesses can access the very best the digital world can offer. Today's Digital Compass gives us a clear view of how to get there."
The semiconductor snafu
As part of its digital infrastructure efforts, the plan also set out a desire to manufacture 20% of the world's semiconductors by 2030.
The ambitious 20% target reflects the in the semiconductor sector. A perfect storm of the ongoing COVID-19 pandemic, ever increasing manufacturer demand as more things are made digital, and an explosion in customer demand following the pandemic's easing have led to huge problems. And, as chips are integrated into everything from appliances to cars, it's not just the digital sector that is suffering. Ford, for instance, was to cut production on its F-150 pickup trucks for precisely that reason.
It's in this context that the EU is seeking to build its own chipmaking capacity, pivoting away from existing leaders such as Taiwan, who on top of supply demands often find themselves caught between the geopolitical struggles of China and the US.