European Commission launches €8m IntelIoT project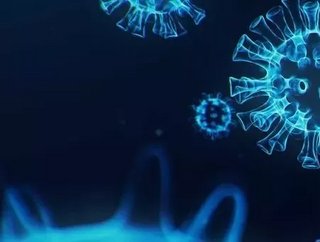 Covid-19 spurs EC into €8 million IoT project to promote a new generation of technology in healthcare...
The European Commission has launched an €8 million project to support the rollout of IoT in health, manufacturing and agriculture over the next three years.
Dubbed IntelIoT, the scheme aims to promote faster and easier solutions, particularly in healthcare, where it is felt the technologies would have been useful during the Covid-19 pandemic.
The project comprises 13 partners from nine countries, and should enable autonomous IoT systems. 
IntellIoT is one of six research and innovation actions (RIA) initiated by the European Commission in 2020, specifically with the goal of developing innovations and collaborations by concentrating on next–generation Internet of Things powered by 5G, designating a €47.9 million EU budget to these six activities in question.
'Reference architecture'
Vivek Kulkarni, senior key expert at the Corporate Technology department of Siemens AG and the coordinator of the consortium, said, "IntellIoT stands for Intelligent IoT. Together with the partners, we aim to develop a reference architecture to enable IoT environments for (semi-)autonomous IoT applications endowed with intelligence that evolves with the human-in-the-loop, based on an efficient and reliable IoT/edge-(computation) and network-(communication) infrastructure."
Rolf Riemenschneider, head of sector for Internet of Things at the European Commission, said, "Accelerated through Covid-19, IoT applications now need to look beyond connecting a variety of different wearable devices, by adding intelligence, autonomy and security to the IoT edge node, close to the users."
'We all faced a lack of information'
Prof Fragkiskos Parthenakis from the University General Hospital of Heraklion, a partner, said, "The rapid spread of the novel coronavirus has challenged healthcare systems across the world. In the beginning of the pandemic we all faced a lack of information and data, be it patients, doctors and political decision makers. Over the last months, we have learned that data is very important for decision making in any sector but especially in healthcare. Intelligent IoT solutions that provide humanised, trusted and secure data will help facilitate the use of distributed AI for decision making and better service in healthcare in the future."
The hospital will work with Philips on the project. Senior researcher at Philips Anca Bucur said, "By applying AI in a way that improves decision-making for healthcare providers, IntellIoT has the potential to help capture and make sense of each patient's data throughout their unique care pathway, ultimately supporting the quadruple aim: an improved experience for staff and patients, better health outcomes and a lower cost of care."