Event recap: Made by Google heralds new wave of consumer tech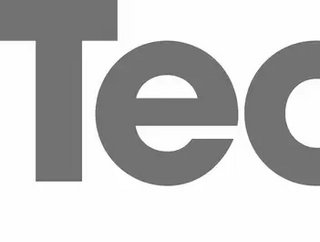 Yesterday, in New York City, Google held its annual hardware event, Made by Google. The tech giant released a brand new coterie of home and business ele...
Yesterday, in New York City, Google held its annual hardware event, Made by Google. The tech giant released a brand new coterie of home and business electronics. The offerings, when taken together, seem to be aimed at helping the search and software titan expand its beachhead in the consumer hardware market, perhaps the last world for the Ozymandian technology company left to conquer. 
With a number of direct competitor products to Apple's latest releases, a range of even smarter entrants into the smart home device market (a space where the Amazon Alexa maintains a commanding market share of 70%), an early entrance into the cloud gaming space - ahead of Microsoft's xCloud, and a new 'budget' Chromebook, Google could be about to see its share of a number of markets increase considerably. 
Here's a breakdown of the key releases from the event that are making their way into customers' hands and smart homes over the next 2 months. 
Pixel 4 
In the same way that 2018 was all about smartphones having 'the notch', the hill that handset manufacturers have chosen to die on this year is the multi-lens camera array. The iPhone 11 released earlier this year boasts three cameras - a main, ultra-wide and tele, all with 12 megapixels. 
By contrast, the Pixel 4 only has two cameras, but they both pack more punch - a 12.2 megapixel main lens and a 16 megapixel telescopic one. The results are… both really good, actually, as you'd expect from phones that all cost about as much as a month's rent on a one bed apartment. Speaking of which, the Pixel 4 undercuts the iPhone 11 Pro by about $200. 
One of the most exciting new features is that the Pixel 4 and the Pixel 4 XL both come enabled with Project Soli, a touch-free gesture control chip, "allowing you to do things like switch songs, snooze alarms or silence calls by waving your hand over the phone without actually touching it," reports TechCrunch. And speaking of zero UI… 
Smarter homes through Google
The portion of the smart speaker market where Google has been holding its own against Amazon Alexa is the budget aisle, where sales of the Echo Dot have only just eclipsed the Google Home Mini. Yesterday, Google announced the launch of the next generation of its most affordable smart home device: the Nest Mini. 
Designed to be chained together throughout a home, the Nest Mini can be mounted on walls, and boasts a new AI chip, as well as better speakers and microphones. The device is slated for release on October 22nd for a starting price of $49. 
The Nest Mini's big brother, the Nest, is also getting a rework, being melded with Google's WiFi router to create a hybrid smart speaker and internet hub. Also designed to be chained together, the Nests will cost $269 for a pack of two, with a three-pack going for $349.
SEE ALSO: 
Go go gadget, Pixelbook!
The Google Pixelbook has been a massive success for the company, occupying the premium end of the spectrum of Chrome OS-enabled computers. Now, the company is releasing a slimmed down, cheaper version with a 13.3 inch display, up to 16GB of RAM and up to 256GB of storage. It will reportedly weigh around 2lbs and have about 12 hours of battery life. Retail prices are quoted as starting at $649, a significant price reduction compared to the $1,000 Pixelbook.
Game on, Microsoft
The cloud gaming space is, we're told, the future of interactive entertainment, and both major and minor players in the gaming space are rushing to gulp down the air in this particular room. 
Announcing a public launch ahead of most of the competition, Google said yesterday that it will launch on 19 November and cost $10 per month. 
The Pixelbud 
In another move aimed squarely at Apple's user base, Google announced the upcoming launch of its own wireless earphones, the Pixel Buds. Powered by long-range Bluetooth wireless, the Buds can supposedly maintain a connection up to three rooms away indoors and a full football field from its source when outside. 
Scheduled for release in Spring 2020, the Pixel Buds will retail at $179.