Exclusive feature: SOTI and its bulletproof mobility technology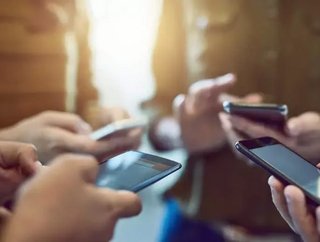 When Carl Rodrigues left his job as an IT consultant in 2001 to go it alone from his basement, not even he could have foreseen what was to be achieved o...
When Carl Rodrigues left his job as an IT consultant in 2001 to go it alone from his basement, not even he could have foreseen what was to be achieved over the next 17 years.
Now the President and Chief Executive Officer of SOTI, the Canadian business mobility firm valued at over $1bn, Rodrigues has spearheaded the company's transformation from a developer of Personal Digital Assistant (PDA) software to an industry powerhouse working with thousands of clients around the world.
Today, SOTI boasts an advanced suite of applications that includes innovative mobility management, helpdesk and app development solutions, all tailored to support businesses in unlocking the power of mobile technology. Unrecognisable from its humble beginnings, SOTI has embarked on a fascinating journey through the digital era.
One idea, one $1bn business
SOTI has adapted and grown exponentially over the past two decades, but the core idea that Rodrigues first developed – software that allows a user to control his or her mobile device from their computer – remains a key component of its flagship product, MobiControl.
See also:
"I went down to the basement and I created some early technology that actually became part of our enterprise product," he tells Gigabit Magazine. "Now we have over 17,000 customers in 176 different countries around the world using that technology."
Initially developed as a consumer product, Rodrigues recognised the potential for his technology to transform enterprises when he was approached by a major retailer based in the United Kingdom wishing for integration to support its remote-working staff.
"I was in the basement and a lady with a British accent called and said 'hi, can I speak to someone in sales?' And it was me! I put the phone down on the desk for a while and then I picked it up and said 'Hello, sales'!" laughs Rodrigues.
"Around that time, people using the consumer app were saying 'we need something like this for business. We need to support our sales people out in the field'. Listening to customers, it made me realise that I needed to morph this into an enterprise product."
That product grew into MobiControl, an advanced mobility solution that allows a business to easily track its mobile devices and to keep data generated from Internet of Things (IoT) touchpoints secure, fully optimising operational performance in a safe and secure manner.
From a staff and office space originating of one man in a basement, this simple solution has powered rapid growth at SOTI. "We've come a long way from the basement; we have opened up offices around the world. We have four offices in Canada, our European headquarters is in the UK, in Birmingham, and we have also opened a new office in Melbourne, Australia," he adds. "We have eight offices around the world right now and then we have our own people in 22 countries. That has created a partner network of over 4,000 around the world."
An unrivalled portfolio
In order to satisfy the ever-increasing requirements of its clients, SOTI has steadily grown its portfolio of products, in turn delivering one of the most comprehensive sets of business mobility solutions available on the market today.
SOTI One is its package which offers each of its six tools: MobiControl; SOTI Assist, the industry's first helpdesk application; SOTI Central, a community of the company's customers and partners created for users to obtain answers to product questions; SOTI Insight, a cloud-based data analytics platform; SOTI Connect, a management tool for IoT touchpoints and SOTI Snap, a rapid app development platform for business.
Each solution can be sold as either an individual product or under the SOTI One umbrella. "It's a whole ecosystem, to take those core problems and make them really easy to solve," says Rodrigues. "Our parts are integrated, so each product, each part, becomes better if you buy another product. Each of them gains information from the other."
Innovation is at the heart of SOTI as a company but Rodrigues is keen to emphasise the importance of intelligent growth – or the adoption of what he refers to an 'old-fashioned, conservative mentality'.
"Some interesting DNA about our company is that we've never taken any VC funding, so there's not a penny of owed money," he notes. "That makes us very resilient and we've been profitable for 88 consecutive quarters because of that. In fact, we've never had a losing quarter. There's some different dynamics here and it's that old-fashioned, conservative mentality that allows us to do that. 
"We have some interesting ideas in the pipeline. Let's say, secret ideas that actually are going to incorporate artificial intelligence and machine learning and those sorts of things. But we are long-term thinkers. The world certainly is waking up - we have some of the largest multi-nationals in the world using our technologies, so one of our biggest challenges here is to really grow smartly."
Simplified app development
SOTI Snap has proven to be one of the most popular products created by SOTI's engineers. Businesses have previously frittered away money and time on in-house app development; software specialists are available only at a premium and such projects can be all-consuming end-to-end, even if efficiently managed.
Through Snap, users are able to build apps faster, cheaper and on deadline. A simple drag and drop interface negates the need for coding specialists while the platform's adaptability means that apps can be developed for various different models and operating systems, such as iOS and Android.
Rodrigues is clearly enthused by the potential of Snap and highlights an annual case study involving a group of teenagers at a Canadian high school.
"Every year at SOTI here, we have youngsters who are in grade nine of high school, so they're about 14 years old," he explains. "They get to come into our offices and we give them SOTI Snap before giving them a secret envelope. When they open the envelope, we say 'you have to build this kind of app'. Youngsters who have never programmed and, in fact, do not know how to programme with SOTI Snap, are deliver an app to us within 45 minutes. 
"Last year, I worked with one of them and we had to build an app to be able buy a movie ticket. You could select a movie, you could select if you wanted to buy some popcorn and some drinks and things like that. Then it would tell you your total, you could submit it, and you would buy your movie ticket online. That's the kind of things you can do with SOTI Snap, which completely changes the game."
Ensuring that today's youth is prepared for a digital future is a particular passion for Rodrigues. As a science and mathematics enthusiast from an early age, he is an inspirational example of what can be achieved through a career in the technology sector.
"There's a gap in our education system that we have to address if we are going to get the kids of the world better prepared for life in the 21st century," he concludes. 
"This area that we're in, it's hugely exciting. It's fun and it's relevant to the future. I think we have to do a better job at getting kids interested, it really is important."