Exec Q&A with Fred Plais, CEO & Co-founder of Platform.sh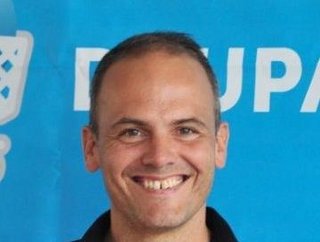 Platform.sh eliminates the need to build, manage, and maintain core infrastructure. CEO Fred Plais explains how they build any app or website on the cloud
Fred Plais is co-founder and CEO of Platform.sh. Over the past six years, alongside technical co-founders Damien Tournoud, CTO and Ori Pekelman, CSO, they have built a leading unified, secure, enterprise-grade platform for building, running and scaling web applications.

Since inception, the team has experienced tremendous growth and Platform.sh now has more than 300 employees working for them worldwide. Due to this growth, Plais' role today has vastly changed to what it was back in the early days where he was a jack of all trades.

In 2022, Plais' role is mostly focused on overall strategy and leadership, board management and culture. "I still try to spend as much time as I can working with prospects and customers" says Plais. "As a general rule, I try to have at least one call or one meeting per day with either a prospect or a customer."
Technology Magazine sat down with Plais to discuss platform.sh and his personal journey.
1. What is your point of difference as a business?
While building web or mobile applications, developers spend a lot of time managing the cloud infrastructure and dependencies (databases, workers, web servers, waf, the infrastructure itself…). That work is very time consuming and while they do that, they do not work on improving the application itself, its feature set or its UI.

At Platform.sh we have built a very powerful cloud platform that aims at simplifying the cloud experience for web developers. It's a powerful abstraction that is fully based on git and that enables developers to spend literally zero time managing the cloud infrastructure.

It comes with another big benefit in that, we have reached an unmatched level of density and do much better with server and computing resources than if developers have to manage the infrastructure on their own. As a result, we help them to significantly decrease the carbon footprint of their sites and apps. On average, we will be able to run a similar app and its staging environments on 10-12 times less computing power and storage capacities.

Thanks to these points of differences we've secured international partnerships with AWS, Google, Azure, Orange and OVHcloud, making us accessible in Europe, the United States and in Asia. We're a member of the French Tech 120 for the second year in a row, and part of the European cloud alliance Gaia-X. We also recently renewed our partnership with Adobe to help power the future of commerce.
2. What technology are you most looking forward to using more of?
I look forward to continuing to give our users multiple computing languages to choose from. That's why we've built a technology agnostic platform. In other words, you can run almost any computing language on the platform (it ranges from PHP, drupal, wordpress, magento, symfony..) to Python, Ruby, Node.js, and many javascript frameworks to legacy languages like java or .Net.
We truly believe that developers should be able to pick and choose the language they think is the best fit for their needs. This is why we pride ourselves in being agnostic and we offer a huge number of templates they can start up with on our Template marketplace.
3. What has been your career highlight prior to your current role?
I'm proud of the fact that I'm a serial entrepreneur. This is the fourth company that I'm building, having built the last three with Damien and Ori as well. The fact we've been together on this journey throughout is a career highlight for me and I certainly wouldn't picture myself in a different job now."
4. What has been your highlight in your current role?
I'm really proud of the team we have managed to gather for Platform.sh. We have 320 employees vastly distributed across 36 countries and 230 cities. We've built a very multicultural team, and it's a joy every day to be able to work with such a great number of cultures and personalities.
For us, being geographically dispersed did not start with COVID-19. We pretty much started being remote from day one in 2015. We've built a true remote culture, and it's been working very well for us. Back in that time there was a lot for us to invent since being 100% remote was the exception not the norm. The world is different now, but we have a lot of experience on doing it properly. I see this as a big advantage and would think it's one of the biggest achievements we had in building the company.
5. What is your leadership style?

I trust people. I try to focus on building a positive, friendly culture at work. I believe that if you trust talented people and you empower them, they will do great things to make your customers happy and grow the business.
6. What exciting plans do you have coming up as an organisation?
We're dedicated to our mission to reduce the carbon footprint our customers generate with their websites and web applications. The digital sector is currently responsible for 4% of global carbon emissions. That's more than civil aviation and often digital teams want to make progress but don't really know-how.

We recently conducted a detailed audit in partnership with Greenly, to determine how to significantly improve our clients' carbon emissions. Thanks to this in-depth study, we have identified and implemented several levers: first, by offering a very strong level of efficiency with our platform that they cannot achieve on their own.

Our customers "spend" 5x to 12x less energy (computing power) because we offer a much higher density than if they were using their own virtual machines. Being multi-cloud, we offer our customers the possibility to deploy their applications in different regions and cloud providers where the carbon intensity is the lowest. This can reduce the carbon footprint of the same workload by up to 10 times.

But we can go even further. First, by offering our customers the ability to manage their cloud emissions transparently using a dashboard built into our administration interface. Second, by directly reducing their consumption and emissions. This can be done by increasing deployment density, or by allowing customers to choose to move their applications from one region to another in a few clicks as their needs change. Seeing this project through is what I'm most excited about.