Executive Profile: Alibaba CEO and Chairman, Daniel Zhang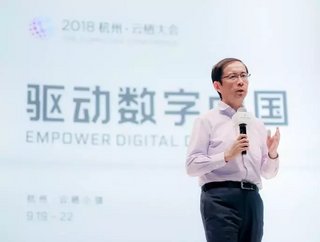 On his first Singles' Day since taking over as both CEO and Chairman of retail colossus Alibaba, Gigabit Magazine takes a look at Daniel Zhang, who br...
On his first Singles' Day since taking over as both CEO and Chairman of retail colossus Alibaba, Gigabit Magazine takes a look at Daniel Zhang, who brings a milder, more even tempered leadership technique to the house that Jack Ma built. 
Happy Singles' Day, everyone. What originated as a tongue-in-cheek holiday, that saw students at Nanjing University in the 1990s hold blind date parties and gather together to celebrate being single, has become the biggest retail event in the world. 
Last year, the event saw Alibaba net $30.8bn over the course of 24 hours. Today, sales crashed past the $1bn mark in the space of one minute and eight seconds, and in the first nine hours, shoppers spent more than $22.6bn, up 25% over 2018. 
In contrast, Amazon's Prime Day revenues this year are estimated to have netted no more than $7.16bn, and Cyber Monday 2018 only generated revenues of $7.9bn. Singles' Day this year will likely more than double the combined earnings of the two biggest Western eCommerce events, with more than 500mn people expected to participate - an increase of 100mn over 2018. 
Zhang was a part of the team that commercialised 11/11, turning it into the biggest online and in-person shopping day in the world. After taking on the role of CEO in 2015, Ma handed the role of Chairman to Zhang in September 2019, completing a leadership transition that has been years in the making. 
Born in Shanghai in 1972, Zhang's father was reportedly an accountant, although no confirmed sources can identify the 47 year-old executive's parents. He attended the Shanghai University of Finance and Economics, where he received a bachelor's in accounting. His early career saw him sidestep careers in accounting and as an auditor, landing as the CFO of online gaming company Shanda Interactive. He joined the Alibaba Group in 2007, serving as CFO, then COO of TaoBao Marketplace. 
Today, Zhang is the first person to hold the joint title of Chairman and CEO of Alibaba since Ma's departure, and comparisons between the two are common. 
"Where Jack was the bold visionary and organisation builder, Daniel is more of the shrewd strategist and operator. Climb into the ring with either and you will probably get knocked out," said Jeffrey Towson, a business professor at Beijing University, in an interview with WIRED. 
SEE ALSO: 
Going forward, Zhang's strategy for Alibaba is rooted in a lesson he learned during his near miss at an accounting career. While he was interviewing at Barings Bank following his graduation from university, a single trader lost more than $1bn and took the 233-year-old institution under, Bloomberg reported in an exclusive interview with Zhang.  During a brief stint as an auditor at the Chinese affiliate of Arthur Andersen, Zhang was working in the satellite office when the company went down in connection with the Enron accounting-fraud scandal.
Zhang's takeaway is understandable: everything is temporary, and entire institutions can vansh overnight. 
"Every business has a life cycle," he said during his interview with Bloomberg. "If we don't kill our existing business, someone else will. So I'd rather see our own new businesses kill our existing business." 
This new business is reportedly going to revolve around groceries. Sources report that Zhang has spent the last few months in an underground garage with a small team, working to launch a startup inside Alibaba that combines elements of a grocery store, a restaurant, and a delivery app, using robotics and facial recognition to speed up logistics and payment. 
The success of the 2019 Singles' Day is paramount to Alibaba and Zhang, as the company is looking to maintain growth amid a slowing Chinese economy, a Sino-American trade war, and widespread unrest in Hong Kong. 
"Over the years, we've seen consumers become more diverse and younger. Each generation of consumers needs their own peers to serve them," Zhang said in a post on Alibaba's blog. "I think this young team is the future."