Executive Q&A: Ian Mitchell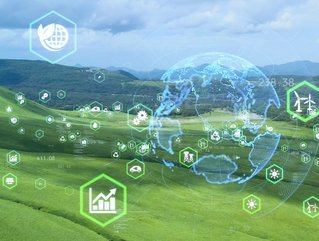 Mitchell's Single Organizing Idea create transition tools for businesses to accelerate heir progress towards a more equitable and sustainable future.
Ian Mitchell is the current CEO of sustainable tech solutions company Single Organizing Idea, whose mission is to help accelerate the transition to more sustainable business operations through creating independent, transparent and 'real time' reporting technology for businesses, so they really understand how their sustainability practices are being adopted and aligned with every aspect of the business.
After completing his MSc in International Development, Administration and Planning, Ian worked for the International Development Agency in Kenya and The Body Shop International Fair Trade Department before turning his hand to the telecommunications industry and the co-founding of Direct Response - a business founded in an East London garage that grew into a group employing over 1,500 people across the UK, winning awards for growth, service excellence and the coveted Investors In People Gold Award. He is dedicated to helping SME's accelerate their progress and contributes his considerable experience to achieving just that through the leadership of several enterprises including Single Organizing Idea Ltd.
Ian kindly spoke to Technology Magazine to tell us more...


What is your current role and your responsibilities?
I am the Co-founder and CEO of Single Organizing Idea Limited (SOI). I am responsible for supporting everyone involved in (SOI) to provide businesses with the digital tools required to embed sustainability at the core of businesses across the world and to help resolve the 21st Century challenges facing people and the planet.
What were some career highlights before your current role?
Taking a business from 4 people in a garage to 1,500 people delivering innovative outsourced and tech solutions for over 2,000 businesses. Also developing an incredibly committed, innovative and loyal culture.
How do you see your role evolving over time?
Currently SOI is focused on taking to market a newly created and a world-first 21st Century management system with digitised tools to put sustainability at the core of business. In time my focus will be attracting world class talent to evolve the product and execute our ambition for it to be utilised at scale across the world.
What initially drew you to Single Organizing Idea?
SOI's purpose moves, motivates and inspires me. Businesses have to adapt to the challenges facing people and the planet in the 21st Century. SOI is the only solution that gives a practical and affordable way for businesses to adopt a proven framework and innovative assessment and analytics tools to successfully thrive in the modern world whilst commercially performing hand in hand with people and planet.
Another critical factor was the two other co-founders, Neil Gaught and David Bonbright. They are huge talents and great people that I totally believe in. It is only by working together that I decided to join forces and start SOI.
Can you highlight a couple of achievements you're most proud of since you joined?
The SOI team. They took a proven framework, digitalised it, created incredible innovations to deliver predictive and prescriptive analytics never used before. They did this on tight budgets and ridiculously tight timelines. It pushed us all to the limit. Despite this we have produced a service that can be easily adopted at a price point and pace that is totally disruptive. The SOI team is nothing short of amazing.
What trends are you seeing in the industry right now that are having the most impact?
Multilateral government, INGO, business, employee and consumer collaboration to problem solve and deliver on a shared cause. Business leaders are increasingly and authentically wishing to be part of the solution versus just waiting for regulation and ticking some compliance boxes.
Tech innovation in this space is exploding on every level. The industry is evolving and maturing at an unprecedented pace.
'Patient money' for long term returns combined with investors and banks are divesting toxic businesses and instead investing in sustainable businesses. Investors are voting with their wallets.
Momentum and pragmatism rather than purism and snobbery. Pragmatic strides in the right direction adopted by the masses is better than a few purists shuffling forwards.
Behavioural and a belief shift in people viewing sustainability as a marginal 'tribe', to the majority of people thinking about how we can look after the planet so future generations can thrive and not have to inherit a future they have to endure.
What motivates and drives you each day in your role - and do you have any mentors?
SOI's desire to accelerate progress and embed sustainability at the core of business whilst they still thrive. This is where my every waking thought and energy goes. I am hooked. Mentors are critical, leaders always need to be challenged, learn. Mentors have the benefit of not being in the business and can provide critical perspective and spot what you are not seeing.
What would you like to have achieved by this time next year?
By Jan 2023 SOI would like to have evolved our product across the board. Specifically, our own behavioural assessments, Learning Loop tools and third party data sources. Our second key milestone is to have created commercial partnerships with national and international organizations to provide low friction channels for businesses and their advisors to utilize SOI tools and create desperately needed social and environmental impact.
For more information visit www.soi.org