Executive Q&A: Matt Stava, CEO, Spinnaker Support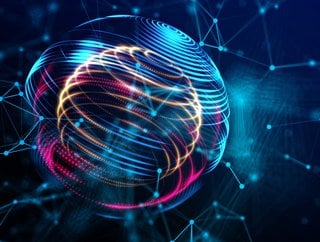 Matt Stava, CEO, Spinnaker Support, spoke to Technology Magazine about his role as CEO of Spinnaker Support and upcoming plans for the business
Founding Spinnaker Support in 2008, Matt Stava, had a mission to provide organisations that run JD Ewards enterprise software with support so that leaders could free up resources that they needed to focus on other impactful projects. After four years, the company expanded its support to Oracle and SAP enterprise software.
Under Stava's leadership, Spinnaker Support has experienced double-digit growth. Holding fast to his commitment, Matt has forged a new path in the support industry, abiding by innovative and certified processes, employing world-class engineers, always respecting the vendors' intellectual property — and, above all, remaining steadfastly customer-centric.
Can you tell us about your role and responsibilities?
As the founder and CEO of Spinnaker Support, I'm responsible for the corporate strategy and direction of the company. I focus on the areas we invest in for growth, including geographies, products, or acquisitions in the pipeline, and I spend a lot of time on the sales and marketing side of the business.
I also spend a large portion of my time on employees and prospective employees. We intentionally put a lot of energy and effort into employee satisfaction and engagement. I have this philosophy: If I've got happy and challenged employees, the company will be successful overall.
What is your point of difference as a business?
I think a big point of differentiation for us is the fact that we excel at providing third-party support, as well as managed services and consulting — and in doing so, we're able to customise the client experience, giving them as much or as little support as they need, in whatever capacity they need it, to maximise the life of their software version.
Vendor support can often be rather rigid because the vendor has its own roadmap. For example, maybe they want clients to upgrade from one version to another before a certain date. Our key focus is to make it so that the vendor is no longer controlling the client's roadmap and actually putting control of that roadmap back into the hands of the CIOs.
I love to see when CIOs or IT groups start to understand what we're really offering their business — that we're here to make sure everything runs optimally, so that they can focus on moving their organisations forward. They kind of get that 'aha' moment.
What technology are you most looking forward to using more of?
I would have to say remote technologies like Zoom and Teams have been incredible for us as a business. They've been critical for our remote employees, who use them to deliver terrific customer service from anywhere. With offices across the globe, and many engineers who operate remotely, we've always had to rely on such technology to support our customers. So, the pick-up of remote collaboration has been terrific for our organisation.
What has been your career highlight prior to your current role?
About three months into my first job with Andersen Consulting (now Accenture), I got a call from a partner in Milwaukee, who was known as the "beer partner." He managed consulting projects all over the globe for brands like Budweiser, Coors, and Heineken. He gave me opportunities that I am certain I wouldn't have had at such a young age, and from that call, I got involved in a project at Anheuser Busch.
Becoming more involved on the sales side of some major brands was pivotal to my career's trajectory. I was thrown into the deep end very early on, talking to CIOs and working with senior executives, trying to understand what their businesses needed and how we could deliver. Then, when the project would sell, I would be the one on the ground to get it all rolling. So, I would say that this exposure to different projects at such a high level, when I was so young, accelerated my career. So, that's a real highlight for me.
What has been your highlight in your current role?
What I really enjoy is watching the success and growth our employees have. If you start here as a marketing coordinator, it's entirely possible to move up to a manager, director, or a senior director — and we have folks who have moved into VP roles. The way we're building careers for our people inside Spinnaker Support has been a big source of joy for me. It's wonderful to watch people grow as leaders, as managers, and as individuals, too.
What is your leadership style?
I'm definitely not a micro-manager. I'm very goal-focused and goal-oriented. But I'm not a "what are we doing today?" or "what are we doing tomorrow?" kind of leader. When there are roadblocks or issues, I want to know about them, but mostly, people are capable of handling these situations themselves. Trusting my employees makes it easy for us to have an open and transparent culture.
What exciting plans do you have coming up as an organisation?
I hate to say that we plan to continue growing because it's kind of generic, but of course, that's in our plans, alongside adding more products to what we currently support. We want to offer additional services and solutions for our customers, to enhance the value we bring to them each and every day.
We haven't yet tapped some geographies, and I think there are some opportunities to really expand and grow in that sense. We run a fiscally conservative business regarding our spending and make sure that we are very smart with what we do. If something's not working somewhere, we pull out of that market. And if it's working well, we pour more fuel on the fire
We're also excited to expand on what we offer our employees. Last fall, we made a small acquisition that accelerated our managed services group, which never would have happened if a current employee hadn't noticed the opportunity and said, "Hey, we should give this company a call." So now, there are even more opportunities to grow within our company.
More than anything else, we want to continue on the path we're on as there's a lot of room for us to expand — and a lot of untapped potential. We're just getting started.