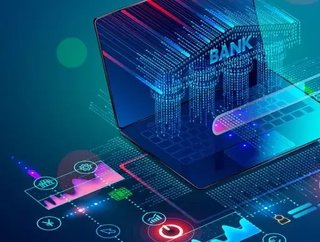 We crossed Scott Donnelly's palm with silver to see what his crystal ball could tell us about fintech trends for 2021...
2020 has certainly been a crazy year. Almost all economies and sectors were heavily impacted by the 'new normal', especially in the use of technology. Fintech companies in particular, powered by artificial intelligence, have moved up to new levels and adapted to this new way of living. Over recent years, the financial services industry has undergone significant changes, with technologies leading the way. Businesses across the fintech sector are continuously recognising the innovative and forward-thinking implementations of these technologies, constantly expanding its potential. Therefore, the industry is ever-changing. Things like online banking, digital wallets, contactless payment methods and many more, have allowed business as well as consumers a new and more advanced way of money management.
This year, fintech companies have spread into new areas, utilising AI to support companies handle challenges in business operations. In the new year, I anticipate that this will only continue to go even further. Professionals in finance industry need to consider developments in best practice solutions and the integration of new systems resulting in better serving customers.
Business consolidation to get SMEs back on their feet
In 2021 we will see a rise in levels of consolidation in the space, with small financial leaders being acquired by larger players. This will be partially evident in mature areas, such as lending, alongside emerging areas of the financial market like blockchain. For start-ups, consolidation can fuel and scale international growth and also help them to rebuild themselves, and their balance sheets, after a challenging year. Consolidation offers small businesses a golden ticket to every aspect of the financial services ecosystem.
Take CapitalBox's recent acquisition of Spotcap Global, one of the most recognized online lenders in the Dutch market. This consolidation has allowed Spotcap Global to grow their business through the combination of expertise and technology, solidifying a strong market position and translating into better funding options for Dutch SMEs. 
An increase in private equity and venture capital
Private equity and venture capital are perfectly placed to take advantage of an economic downturn. For investors skilled enough to act on the dry powder in the market, we expect a top buying opportunity for reasonably priced corporations in 2021 – especially as there is a considerable amount of institutional investor money sitting on the side-lines right now.
According to private equity and venture capital managers share the same optimism, with only 15 per cent saying they expect the economy to worsen in 2021.
Fintech and eCommerce working together
With more payment options available, from mobile to pay-later, the eCommerce space has already got a taste of the profits of modern financial technology, and there is only more to come. In a world that is growing more digital by the minute due to social distancing, the COVID-19 driven surge in ecommerce is unlikely to fully subside even when rules are relaxed. The use of chatbots, biometrics and blockchain tech have revitalised the customer experience for good, therefore in 2021 fintech companies that facilitate, assist or fund ecommerce transitions will be thriving.  
Using external eCommerce tools to be ready for 2021
Many small businesses have had to learn to digitize and sell online during this time in order to survive. A shows COVID-19 has massively enhanced the growth of e-commerce with a 77 per cent rise, an increase that would have otherwise taken four to six years. Therefore, we expect rapid growth in SME ecommerce tools as businesses prepare for the future. To be e-commerce 2021 ready, organisations must prioritise the use of external tools, like digital payment process systems and analytics tracking platforms, that can handle the dynamic environment caused by the coronavirus pandemic. Without these, small players run the risk of getting left behind as a result of a weak consumer experience.
Brexit set to add value for continental fintech players
The US has some really big fintech players and in the UK, there are a lot of businesses in the space albeit small to medium sized. The real opportunities in fintech however, come from targeting smaller countries rather than large markets.
With markets such as the US and UK, companies tend to trade internally as it is easier than getting to grips with multiple languages, currencies and regulations. The latter are difficult to deal with, but if your fintech business can navigate multiple regulatory ecosystems, then there are some serious opportunities to take, like having a bigger presence across the globe.
Brexit will be a benefit for continental fintech players next year, as it will add more regulatory hurdles for companies looking to enter the market. However, it will be even harder to establish as a fintech in the UK. To get past this, the UK Government needs to connect players in the UK to larger players in the environments it wants to expand to and find a way to work together.
With such optimism on the horizon for the fintech industry, it looks like 2021 will not disappoint. Armed with developments in AI, eCommerce tools and the prospect of acquisition for smaller players, SMEs are offered a lifeline by technology adoption. They can start to focus on rebuilding themselves, with the hope to eventually grow again.
Scott Donnelly is CEO at CapitalBox