Five key technological trends in digital innovation
By Carl Johnson, Programme Director, Customer Contact Services, SSCL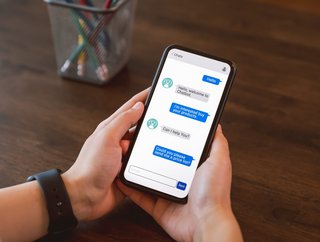 With digital innovation happening everywhere we look, what do you need to watch out for when embarking on the journey to digital-first?
It's been widely acknowledged that by providing top-notch customer experiences organisations can not only retain their customers, but are also more likely to perform better financially compared with their competitors. The importance of good customer experience (CX) has been proven, yet businesses still seem to be going wrong in their customer service journeys.
This is where innovative technologies can assist. By helping to deliver a customer service which is not only efficient, but can continually adapt to the ever changing needs and wants of customers, innovative tech is the link so many are missing in the journey to enhancing customer support.
CX tech trends
But what exactly are those innovative technologies we mention, and how are they being used? According to Gartner's 2021 Hype Cycle for Customer Service and Support Technologies, there are five key digital trends which organisations will benefit from which we'll take you through, and discuss whether organisations can still benefit from them in the turbulent and uncertain landscape of 2022.
Digital customer service – trend 1
As Gartner claimed, digital customer service needs to focus on end-to-end customer engagement. Traditionally, automation and other digital trends have had a narrow focus on specific parts of the customer journey. To make a real difference though, the focus needs to be much wider.
For example, for contact centre agents to be able to provide a positive end-to-end experience to customers, they must be informed, in control and never lose sight of the request they are working on until it's been resolved. The only way to truly create a seamless journey regardless of context, channel or customer objective is through combining technologies – for example, intelligent automation, comprehensive CRM functionality, and online engagement services. By deploying this tech, call centre agents will be able to see the entire journey a customer has been on identifying the conversations they've had, any possible solutions they've already received and predictions on what can be changes or altered to make things better for them.
Workforce Engagement Management (WEM) applications – trend 2
Existing workforce optimisation applications are generally designed to support operational efficiency, however, they can miss employee concerns when it comes to wellbeing and engagement. As we step further away from the old ways of working, this shift continues to highlight how important positive working environments are to employees.
Implementing advanced workforce management solutions to not only optimise operations, but to better understand what employees need when it comes to improving their skills, ability, and knowledge is a gamechanger. These solutions provide data which can be used to support teams in their individual development and empower managers to handle their workforces holistically.
Customer engagement hubs – trend 3
Proactively engaging customers and ensuring contextually-relevant interactions throughout the entire customer journey is still the basis for all good customer experience – this won't change. It's also something customer engagement hubs enable by tying multiple systems together.
At SSCL, for example, we have a myHub solution, which is a one-stop portal for users to quickly access guidance, knowledge and data in real-time and it's been hugely successful, with approximately 75% of our customers using myHub every month. But this shouldn't be where the journey ends. Organisations who paid attention to the Gartner hype cycle and implemented customer engagement hubs need to ensure they are continually deploying more functionality – that's the point of these hubs and the secret to their longevity and success.
Communications Platform as a Service (CPaaS) – trend 4
In its hype cycle, Gartner predicted that CPaaS was the next step in the future of the contact centre, moving them beyond just omnichannel and offering customers the ability to engage wherever they want, on whatever terms and channels they choose – and it wasn't wrong.
CPaaS is absolutely enabling customers to control all aspects of their interactions with an organisation.
By incorporating CPaaS into their CX strategies, organisations can build and exploit journeys which allow users the freedom to select their channels of choice, while ensuring the appropriate solution, resource or content can be delivered.
Customer service analytics – trend 5
While not new, Gartner predicted that customer service analytics would become even more important for organisations creating service ecosystems – a trend which is quickly increasing in importance.
Customer service analytics is about understanding the users' experience wherever and whenever they are. It's not just about being able to communicate with them or even about bringing services to them – it's understanding how that experience was for them and what can be done to make it better next time. It's also about understanding each step of the journey, end to end, and not just focusing on getting a good final result.
By utilising analytics to understand a user's journey to the endpoint, organisations can better inform their CX strategies for the future.
Expectations vs. reality
It's not just these outlined trends and technologies which organisations need to be focused on. In fact, the real secret is in staying ahead of such trends and bridging the gap between expectations and reality.
To help stay ahead of the curve, organisations need to engage early in digital innovation – something we are doing at SSCL by having already invested in and utilised the five aforementioned technologies. Only by doing so can organisations provide customers with the seamless end-to-end journeys they not only desire but now expect.
Positively, the future is bright for businesses looking to improve their CX, especially with digital innovation investment as a not so secret weapon. We look forward to the next hype cycle to see just what else organisations like ourselves can do to make our CX strategies even better.