Ford partners with Google in latest tie-up of tech and cars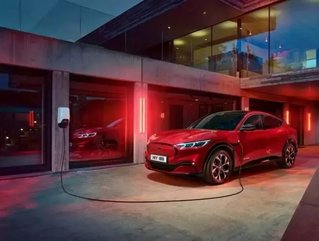 Starting in 2023, Ford and Lincoln vehicles will have Google's Android operating system built-in...
Ford and Google, two giants in their respective industries, have announced a coming together for the development of connected cars.
Starting in 2023, Ford and Lincoln vehicles will have Google's Android operating system built-in, with updates being provided over-the-air, just as with upstart automotive manufacturers .
"From the first moving assembly line to the latest driver-assist technology, Ford has set the pace of innovation for the automotive industry for nearly 120 years," Sundar Pichai, CEO of Google and Alphabet. "We're proud to partner to apply the best of Google's AI, data analytics, compute and cloud platforms to help transform Ford's business and build automotive technologies that keep people safe and connected on the road."
Transformation in vehicles and company
The partnership will also see Ford bolstering its digital transformation by naming Google as its preferred cloud provider, using Google Cloud's AI, machine learning and data analytics technologies to improve the customer experience, modernise its products and implement data-driven business models.
"As Ford continues the most profound transformation in our history with electrification, connectivity and self-driving, Google and Ford coming together establishes an innovation powerhouse truly able to deliver a superior experience for our customers and modernize our business," Jim Farley, President and CEO of Ford.
Blurring the lines between car and tech
It's not the only tie up of two tech and automotive giants in recent times. We've rising Chinese automotive manufacturer NIO partner with American tech firm Nvidia, for instance, on the development of a new generation of autonomous vehicles powered by Nvidie's Drive Orin system-on-a-chip. Those vehicles are slated to appear in 2022.
The development is the latest frontier in the ongoing technologisation of the automotive industry, occurring alongside the move to electric vehicles. Increasingly, technology such as autonomous driving is proving the differentiator, with the established giants such systems. 
(Image: Ford)