Formative internet Flash Player plugin reaches end of life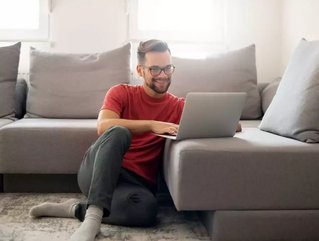 Computer software giant Adobe has called time on its Adobe Flash Player plugin...
Computer software giant has called time on its Adobe Flash Player plugin.
As it in July 2017, the software reached end-of-life on 31 December 2020.
Technically speaking, while unsupported, it's not quite dead yet. Adobe will block content from running in its Flash player from 12 January for security reasons, with the measures brought in at the end of 2020 amounting to an end of official support.
On , Adobe said: "Adobe strongly recommends all users immediately uninstall Flash Player to help protect their systems."
The move was due to the proliferation of alternative standards and efforts by the major browsers to remove the technology.
"Open standards such as HTML5, WebGL and WebAssembly have continually matured over the years and serve as viable alternatives for Flash content. Also, major browser vendors are integrating these open standards into their browsers and deprecating most other plug-ins (like Flash Player)," said Adobe. "By providing more than three years' advance notice, Adobe believes that there has been sufficient time for developers, designers, businesses and other parties to migrate Flash content to new standards. The EOL timing was in co-ordination with some of the major browser vendors."
Flash played a formative role in powering wider uptake of the internet, making it more accessible and interactive - it was the technology that originally powered YouTube, for instance, which now runs on HTML5.
In its original announcement, Adobe acknowledged that trend, saying: "As open standards like HTML5, WebGL and WebAssembly have matured over the past several years, most now provide many of the capabilities and functionalities that plugins pioneered and have become a viable alternative for content on the web. Over time, we've seen helper apps evolve to become plugins, and more recently, have seen many of these plugin capabilities get incorporated into open web standards. Today, most browser vendors are integrating capabilities once provided by plugins directly into browsers and deprecating plugins."