Founders Factory and G-Force to help climate-tech startups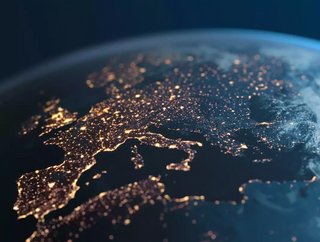 UK tech accelerator Founders Factory is joining forces with G-Force to launch the Founders Factory Sustainability Seed program
Recognising the need in creating a sustainable, greener future, Founders Factory has joined together with G-Force to launch its Sustainability Seed Program. The programme will be a hub for accelerating sustainability and climate-tech ventures worldwide. 
It will invest in entrepreneurs with startups that can reduce the world's greenhouse gas emissions, speed up the transition to a circular economy, create sustainable housing and manufacturing solutions, as well as address climate-friendly mobility, food/feed production, and capturing/storing CO2 and methane.
Using technology to make crucial changes 
Operating out of Bratislava, Slovakia, the programme will be conducted in a hybrid way, mixing remote and in-person support, so that any eco-tech venture in any location around the world can apply and benefit from the expertise, financial support, and advice provided by the scheme.
The programme will focus on five key areas: 
Circular economy 

Sustainable housing and manufacturing 

Sustainable mobility

Sustainable food/feed production 

Carbon/methane capture & storage
Henry Lane Fox, Chief Executive Officer at Founders Factory, said: "We sit at a critical crossroads for our planet and the clock is ticking. Technology can fast-track the changes we urgently need. By nurturing the disruption entrepreneurs are so good at creating we can design a better, more sustainable future for all."
"In partnership with G-Force, Founders Factory Sustainability Seed Program will be a leading pre/seed programme committed to building and supporting the ventures that will have a positive impact on the world," he added.
What are the benefits? 
The participating startups will receive benefits including: 
Seed investment up to €150K

6-months of bespoke support (tailored to the startup's needs and growth objectives) 

Access to world-class networks (100+ corporates, investors)

Founders Factory Sustainability Seed Program is now accepting applications from climate-tech startups worldwide.
Marian Gazdik, the co-founding partner of G-Force, said: "It has never been more important to support the entrepreneurs and ventures whose technology based solutions can quickly alter the course of our planet's future, and who can deliver a cleaner, safer future for generations to come. Our ambition is to make G-Force, in partnership with the Founders Factory Sustainability Seed Program, into a world-class sustainability innovation hub, based in the heart of Europe."