Furhat Robotics: Bringing social robots into people's lives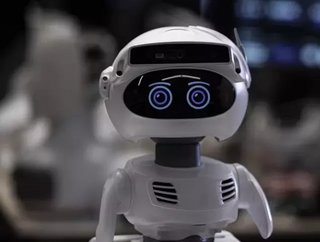 Furhat Robotics has announced the acquisition of Misty Robotics, enabling Furhat to enter the US market and further expand the growth of social robots
Furhat Robotics, the Swedish company behind the humanoid social robot "Furhat", has acquired US-based Misty Robotics, creators of purpose-built social robots for developers, and sophisticated social robot, Misty. 
The acquisition of Colorado-based Misty Robotics, for an undisclosed sum, establishes an American base of operations for the Swedish scaleup and will enable further expansion and development of the next-generation of social robots utilising both the Furhat and Misty robots and teams.
"We know that the next few years will be pivotal for our dream to bring social robots closer to people's lives. This rare event in joining forces of two of the leading social robotics companies in the world is going to give us much stronger capabilities to move faster towards that dream," says CEO and Co-founder of Furhat Robotics, Samer Al Moubayed. 
Providing developers the tools to create applications 
Misty Robotics was founded in 2017 by Ian Bernstein, the Co-Founder of consumer robotics company, Sphero, which worked with the Walt Disney company on the Sphero Starwars BB-8 robot. 
The company built Misty as an advanced platform to provide researchers and high-end developers with all the tools required to build and test prototypes of social robot applications. By tailoring and modifying its functionality through third-party APIs, Misty users can build apps and add personalised features, such as a temperature screening assistant (an efficient approach to COVID-19 workplace screening), health companions, and as tools for supporting children with autism.
"We couldn't have found a better company to join forces with than Furhat Robotics," says Misty Robotics Founder, Ian Bernstein. "We both share the vision of robots in all of our lives, robots helping with not only the dull, difficult, and dangerous tasks but ones that become our companions and make technology more accessible. Samer and the entire team at Furhat are incredibly talented and I'm confident that together we will be able to greatly accelerate the field of social robotics based on the combined work of both teams."
Expanding the range of products
Furhat Robotics will continue to support the Misty Robotics brand, and help to develop and expand the product range, as well as gradually integrate Furhat and Misty technical features and SDK to bring the power of both platforms to all users.
Misty Robotics Founder Ian Bernstein and CEO Tim Enwall will join Furhat's advisory board, and other senior team members from Boulder Colorado will join the Furhat management team. Furhat Robotics CEO, Samer Al Moubayed, will share his time between Furhat's Stockholm headquarters and the new office in Boulder, Colorado.