Gaming trends of 2022: What to look out for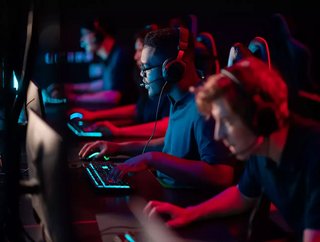 As the gaming industry grows year on year, we take a look at some gaming trends that are predicted to grow in 2022
As we watched a worldwide shutting down of several economies in 2020 as a direct consequence of the COVID-19 pandemic, one of the few sectors that have experienced a boom was the online gaming industry.
In 2021, there were almost 1.48 billion gamers across Asia, making it the largest market for video gaming worldwide, with Europe coming in second place with a gaming audience of 715 million. In total, there were an estimated 3.24 billion gamers across the globe.
We take a look at some gaming trends that are set to continue accelerating in 2022. 
Cloud-based gaming 
Cloud-based gaming is on-demand gaming or gaming as a service (GaaS), where remote services that stream content to personal devices provide access to the gamers. 
There's no need to download and install games on a PC or console. Instead, streaming services require a reliable internet connection to send gaming information to an app or browser installed on the recipient device. The game is rendered and played on the remote server, but you see and interact with everything locally on your device.
Cloud gaming has been around for a while, but the biggest issue that's held it back is infrastructure. Cloud networks from Microsoft, Google, and Amazon now have enabled global reach, allowing different cloud gaming platforms to rapidly deploy and expand to different regions.
eSports 
eSports is the collective term used to describe competitive gaming at a professional level, with the top esports players often being the very best in the world at their respective game.
Competitors from different leagues or teams face off in the same games that are popular with at-home gamers: Fortnite, League of Legends, and Call of Duty, to name a few. These gamers are watched and followed by millions of fans all over the world, who attend live events or tune in on TV or online. Streaming services like Twitch allow viewers to watch as their favourite gamers play in real-time. 
In 2021, the global eSports market was valued at just over US$1.08 billion, an almost 50% increase from the previous year. Additionally, the eSports industry's global market revenue was forecast to grow to as much as US$1.62 billion in 2024.
Augmented Reality (AR) Gaming
Augmented reality gaming (AR gaming) is the integration of game visual and audio content with the user's environment in real-time. Unlike virtual reality gaming, which often requires an area to create an immersive environment, augmented reality gaming uses the existing environment and creates a playing field within it. 
While virtual reality games require specialised VR headsets, only some augmented reality systems use them. AR games are typically played on devices like smartphones, tablets and portable gaming systems.
Pokémon GO, considered the breakthrough AR app for gaming, uses a smartphone's camera, gyroscope, clock and GPS and to enable a location-based augmented reality environment. A map of the current environment displays on the screen and a rustle of grass indicates the presence of a Pokémon; a tap of the touchscreen brings up the capture display. In AR mode, the screen displays Pokémon in the user's real-world environment.
Crypto Gaming 
Cryptocurrency has gained a lot of attention in a very short time. Advanced blockchain networks are being designed and improve the whole industry. While the market is attracting new and young investors, game developers have also started creating games based on blockchain technology. 
Traditional games are centralised. In other words, the characters, skins, weapons and all coding that is done for a game cannot be used for other games. Whereas, crypto gaming allows everyone associated with the game to own a part of the game. When implied to games, characters and other resources might work with other games. Users will be able to transfer their rewards and purchases that are made in-game to other games as well.  
Game developers are introducing crypto to purchase and trade the products in the game, such as cosmetics, characters, terrains, and premium features.
Remakes and Reboots
Appealing to users' nostalgic feelings is a powerful tool that has proven to be effective. Remaking doesn't only concern much better graphics, developers also add features that reflect the needs of modern society.