Global Sports Technology Market Valued at $17.9bn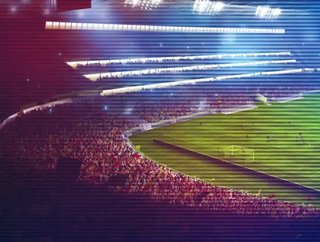 Digital technology is creating growth in the sports industry, allowing for more personalised experiences and helping athletes with their performances
A recent report found that the global sports technology market was valued at $17.9 billion in 2021 and is expected to reach $40.2 billion by 2026, at a CAGR of 17.5% between 2021 and 2026. 
The rising adoption of emerging technologies, such as the internet of things (IoT) and data analytics, along with social media integration, across various sports, is expected to drive the market over the forecast period. 
Women In Sports Tech (WiST), a nonprofit organisation that is aimed at expanding career opportunities for women throughout the sports technology industry, has welcomed 15 new partners this year.
The collaboration will open up opportunities through fellowships, mentoring, and other initiatives for women of all backgrounds and ages interested in the field, accelerating and widening work possibilities for women. There are 23 WiST partners, including companies such as the Comcast NBCUniversal SportsTech Accelerator, IBM Sports, Nike, NBA/WNBA, and AEG Worldwide. 
The partner investments, which total nearly $1 million, are designed to help women gain and retain work. The program allows people to carry on their passion for sports while also including their interest in STEM. Participants can get involved in a variety of practices that relate to sports technology such as data science, AI, engineering, analytics, biometrics, biomechanics, and product development. 
Women currently make up less than 24% of those in the tech industry, and these new opportunities will tackle the growing gender disparity, which the COVID-19 pandemic has intensified. Research shows the gender gap has grown by 36 years in 12 months and may take over 130 years to rectify. 
How is technology used in sport?
The adoption of technology in sport is growing and spans across various sports. One of the most recent technologies in football is VAR, which stands for video assistant referee. VAR can be used to review four types of decisions: goals and the violations that precede them, red cards, penalties, and mistaken identity when awarding a card. It is being used in the Premier League, Champions League, and Europa League as well as many leagues across Europe, although it does receive mixed reviews. 
Wearable trackers are a common technology used in many different sports. They enable the users themselves to see how they performed but also allow coaches to offer more specific feedback in order to improve. 
Often when programmes cover sporting events they use video technology and interactive screens to look back at what has happened. These enable the presenters to pause, zoom in and pinpoint certain situations and allow the audience to feel more involved. 
As the sport industry continues to grow and they become more comfortable with digital transformation, they will not only draw closer to their fans but may also find it easier to create customised experiences that will both broaden and strengthen their customer base.