Google I/O announcements: What's new for Android?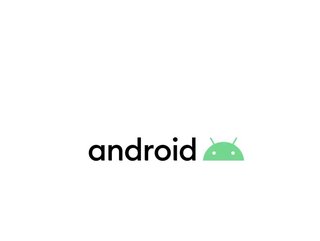 At Google's I/O this year, they shared news about a wide range of products and services, which are hoped to make their customers lives easier
Last week Google held its annual Google I/O, where the company announces new hardware, software, and various updates for its existing apps and services. After missing last year's event due to COVID-19, this year it was delivered entirely remote and free for everyone. 
We take a look at some of the new features for Android that were announced. 
Design change 
According to Google Android 12 includes the biggest design change since 2014. They have rethought the entire experience, from the different colours to shapes, light, and motion, and made it easier to access some of the most used features:
To invoke Google Assistant wherever you are, long press the power button.

Swipe down to view your new notification shade, an at-a-glance view of all your app notifications in one place.

And to make it easier to access everything you need, Google Pay and Device Controls have been added to your customisable quick settings.
Managing privacy settings 
Google has launched a new Privacy Dashboard, giving you easy access to your permissions settings, visibility into what data is being accessed, and the ability to cancel permissions on the spot. New indicators let you know when apps are using the microphone and camera, as well as a way to shut off that access if you want to. 
Changing the channel
Google is building remote-control features directly into the Android phone. If you need to enter a long password to log into one of your streaming services subscriptions, you can save time and use your phone's keyboard to enter the text. This built-in remote control will be compatible with devices powered by Android TV OS, including Google TV, and it'll roll out later this year.
Unlock your car with your phone 
Google is working with car manufacturers to develop a new digital car key in Android 12. This feature will enable you to use your phone to lock, unlock and even start your car — and in some cases, you won't even need to take it out of your pocket. And because it's digital, you'll also be able to securely and remotely share your car key with friends and family if needed.
Understand more about your Search results
Checking how credible a source is, is extremely important, especially if you aren't familiar with the website. The About This Result feature in Google Search provides details about a website before you visit it, including its description, when it was first indexed and whether your connection to the site is secure. This month, Google is starting to rolling out About This Result to all English results worldwide, with more languages to come.
Google Lens
Google Lens enables you to search what you see and they are now updating the Translate filter in Lens, making it easy to copy, listen to or search translated text in over 100 languages. 
Do you take screenshots when you're looking at buying something? Then this feature might be for you! Now when you look at any screenshot in Google Photos, they will prompt you to search the photo with Lens. 
Online shopping
A new feature in Chrome that Google is introducing shows you your open shopping carts when you open a new tab. Also, coming soon, Google will let you link your favorite loyalty programmes from merchants like Sephora to your Google account to show you the best purchase options across Google. 
More detailed views in Maps
If you're traveling by foot, augmented reality in Live View will show you helpful details about the shops and restaurants around you – including how busy they are, and recent reviews and photos. And if you're traveling, Live View will tell you where you are relative to your hotel – so you can always find your way back. 
They are updating Maps to show you more relevant information based on what time of day it is and whether you're traveling. That means we'll show you things like coffee shops in the morning, and if you're on holiday, they will make tourist attractions and local landmarks easier to spot. 
Cinematic moments
Often when trying to get the perfect photo, we tend to usually take the same shot multiple times. Using neural networks, Google can take two nearly identical images and fill in the gaps by creating new frames in between. This creates vivid, moving images called Cinematic moments. They achieve this using machine learning (ML), and can automatically generate these moments and bring them to your Recent Highlights.