Google makes data security assurances as it acquires Fitbit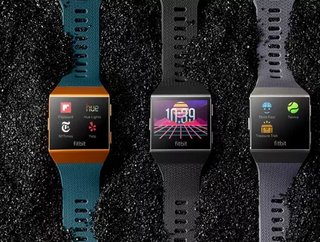 Fitbit, the health and wellness wearables technology company, is to be acquired by Google for approximately $2.1bn. According to figures released by th...
Fitbit, the health and wellness wearables technology company, is to be acquired by Google for approximately $2.1bn.
According to figures released by the company, Fitbit has sold more than 100 million devices. Its Smartwatches and fitness trackers feature capabilities such as workout tracking, pedometers, heart rate sensors alongside other health and wellness related capacities. Intriguingly, its Fitbit Versa 2 features integration with Amazon's Alexa voice assistant – it remains to be seen whether it will be replaced by Google Assistant. Despite the acquisition by Google, steward of the Android operating system, Fitbit committed to remaining "platform-agnostic" and available on both Android and iOS.
"We have built a trusted brand that supports more than 28 million active users around the globe who rely on our products to live a healthier, more active life," said James Park, co-founder and CEO of Fitbit in a press release. "Google is an ideal partner to advance our mission. With Google's resources and global platform, Fitbit will be able to accelerate innovation in the wearables category, scale faster, and make health even more accessible to everyone. I could not be more excited for what lies ahead."
SEE ALSO:
Google is set to pay $7.35 per share in cash for Fitbit, a competitor in the fitness space considering the former's Google Fit platform and Wear OS smartwatch operating system.
"Fitbit has been a true pioneer in the industry and has created terrific products, experiences and a vibrant community of users," said Rick Osterloh, Senior Vice President, Devices & Services at Google. "We're looking forward to working with the incredible talent at Fitbit, and bringing together the best hardware, software and AI, to build wearables to help even more people around the world."
Both Fitbit's press release and Google's blog post stressed the continuing focus on user privacy, with transparency about the data collected and user control over what it is used for. In a blog post, Osterloh, who recently made headlines by saying he always told guests there were active smart devices in his home, confirmed that Google wanted to bring its own wearable devices to the market, but also that Google "will never sell personal information to anyone" while "Fitbit health and wellness data will not be used for Google ads".
The transaction is said to be expected to close in 2020, subject to the usual closing conditions such as stockholder and regulator approval.
(Image: Fitbit)