GSMA: How mobile has impacted retail in 2017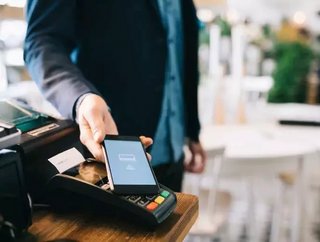 While commentators have mourned for the death of the high street for years, last year saw a significant shift in the way online retailers are reaching c...
While commentators have mourned for the death of the high street for years, last year saw a significant shift in the way online retailers are reaching consumers and encouraging them to part with their hard-earned money.
WorldPay highlighted the changes in consumer behaviour in its omni-channel report. According to the report, omni-channel shoppers spend between 50-300% more than single channel shoppers – making them an increasingly valuable demographic for retailers.
Shoppers' growing desire for instant gratification has forced retailers to adopt a more seamless, hybrid approach. Those set up to succeed in this digital era are using personalisation, providing a consistent experience across in-store and online, and reacting quickly to trends and consumer preferences.
Amazon has been a key player in setting the omni-channel agenda for the last couple of years, recognising that customers want more options. It moved offline to launch its first physical bookstore in 2015 and announced three more flagship bookstores in 2016. Amazon Go, which launched just last month, is a cashier-free store. It harnesses the true power of mobile to offer a seamless buying experience – payments are deducted from the consumer's Amazon account, which is identified through geolocation tags via their mobile phone.
This wave of new multichannel services is exciting. A number of new retail solutions debuted at CES this month included delivery drones, robots on wheels that can escort your take-away from the restaurant to your front door, and an augmented reality (AR) offering that lets customers take a virtual tour of BMW cars using their mobiles. However, becoming truly omni-channel also poses challenges – when your customers can come from anywhere, how do you identify them, serve them and keep their data safe?
The retailers that will succeed in 2017 will be those who offer a streamlined and seamless shopping experience across every channel, without jeopardising shoppers' privacy and security.
A shift in consumer behaviour
Today's discerning shopper wants a targeted, personalised retail experience, such as tailored offers that match their buying habits. And they want them on their mobile device. An iVend survey from 2016 found that 26% of respondents would like personalised loyalty scheme offers sent directly to their mobiles when they're in store. Moreover, 94% of those people were more likely to save offers and coupons delivered to their mobile wallet.
Retailers are increasingly embracing iBeacon technology to deliver in-store offers directly to consumers' pockets. Tesco, for example, recently rewarded lucky grocery shoppers by sending ice cream offers directly to their mobile phones during the summer heatwave.
The appetite for targeted deals will increase throughout 2017, but retailers need to make sure that their targeted offers engage their customers, rather than annoy them, striking a careful balance between personalisation and invasiveness.
The key to fostering trust
Today, consumers demand transparency. Customers are ready to opt-in to personalised news and deals from their favourite stores, but they also know the value their data holds for retailers. If shoppers find out that brands have tracked their movements, or used their personal information in any way without explicit commission, they'll simply vote with their feet – in fact 66% of consumers are happy to give up their data in exchange for services or products, but they need to know that retailers won't take advantage of this willing exchange. 
An approach that combines transparency, safety and privacy is key. With this in mind, it's important to articulate what data is being collected, stored and shared in return for a better shopping experience.
The crucial role of mobile
Mobile technology offers a range of powerful and diverse benefits for retailers. It can help them to capture shoppers' attention on-the-go, provide location-specific information and deals, and even keep their data safe and secure.
Mobile authentication services like the GSMA's Mobile Connect gives customers an additional layer of control over what information they disclose with retailers by prompting for explicit consent. Retailers can then use data from the mobile operator to confirm their customer's identity and customers can access the service through their mobile, providing them a convenient, easy way to authenticate themselves. The additional benefit of this form of authentication is that it gives retailers more options for personalisation – for example using the customer's date of birth, sourced from the mobile operator, to target them with relevant offers to their age demographic.
Retailers that embrace an authentication service are at a huge competitive advantage. Offering services like Mobile Connect helps prove to consumers that they take their customers' privacy seriously. Shoppers can feel safe in the knowledge that the retailer is taking steps to protect their data, and gives them a seamless way to interact with in-store technologies like geo-location.  Retailers who take security seriously and invest in omni-channel retailing will be rewarded by more engaged, loyal customers and will come out on top in the 2017 retail game. 
By Marie Austenaa, Head of Identity Business Development at GSMA