Hitachi purchases digital engineering leader GlobalLogic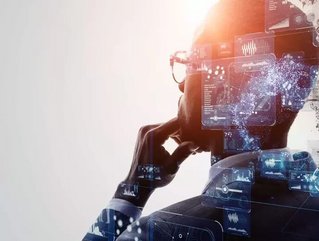 Digital engineering refers to the practice of modernising the applications supporting key infrastructure in areas such as the automotive industry...
US software company is to be acquired by Japanese conglomerate Hitachi for a sum of $9.6bn.
Digital engineering
GlobalLogic, which is active in the digital engineering services space, is based in Silicon Valley. Digital engineering usually refers to the practice of modernising the applications supporting key infrastructure in areas such as automotive, manufacturing and healthcare using emerging technologies such as AI and the internet of things (IoT).
"Companies in every industry are transforming with digital technology – to better engage customers, create new revenue streams and drive a higher quality of life." Shashank Samant, President and CEO, GlobalLogic. "We have a tremendous opportunity ahead and we are excited to embark on this journey with Hitachi, combining our collective skills, technologies, and market presence to deliver greater value to our clients as they transform their businesses."
The digital transformation of social infrastructure
Hitachi framed the acquisition, which is expected to complete at the end of July 2021 subject to the usual regulatory approvals, as expanding its digital transformation capabilities in line with its IoT platform. As a conglomerate, with its fingers in many industrial pies, Hitachi also noted the synergy with the five sectors it targets, including IT, energy and mobility.
Toshiaki Higashihara, President and CEO of Hitachi, said: "The acquisition of GlobalLogic creates an exciting new opportunity for Hitachi to expand our offerings of Lumada solutions and services, provide value to customers in their digital transformation journey, and grow our Lumada business globally. The synergy of GlobalLogic's leading experience design and innovation with Hitachi's expertise in IT, operational technology, and products, will help us realize our goal to be the leading digital transformation innovator in social infrastructure worldwide. 
"Together, we will create new social, environmental and economic value for our globally expanding client companies and elevate QoL (quality of life) for people through contributions to realize sustainable society."