Hopin: Enabling brands to create all-in-one live experiences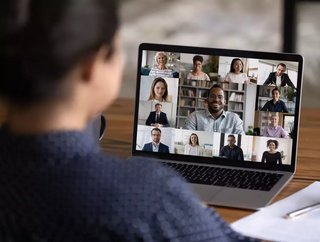 Hopin's products help organisations and individuals create immersive virtual, in-person, and hybrid events for global audiences (127)
Hopin, a virtual venue for live online events, enables users to host virtual, in-person or hybrid events from large-scale conferences to cross-continent weddings and also offers a complete suite of features, including event marketing, security and event app integrations.
After only launching in 2019, this virtual events platform has raised $1bn over 7 rounds of funding and is now valued at $7.75bn.
A rise in the use of video conferencing
The coronavirus outbreak forced a multitude of major events and conferences to be cancelled or postponed, as governments around the world imposed restrictions on public life to curb the spread of Covid-19. It also led to working from home, and the result was a boom in video conferencing software. 
That wave of demand quickly catapulted Hopin to "unicorn" status, with its valuation surging past $2 billion in a November funding round in 2020. Hopin's market value then more than doubled to $5.65 billion in March this year.
Most recently in August, Hopin raised $450 million in a funding round co-led by Arena Holdings and Altimeter Capital. The latest cash injection values the start-up at  $7.75 billion, making it one of Europe's most valuable tech unicorns.
How does the platform work? 
The platform allows users to create live online events that are interactive and personal whether they are hosting a live training workshop, bringing a company's remote team together, or launching a full-scale digital conference.
It hosts virtual events such as large-scale tech events, major international conferences, and even weddings that bring users together. Attendees can network one-on-one, break out into group sessions, watch keynote presentations, send chat messages and polls, and explore interactive expo areas.
Company growth 
Since the beginning of 2020, Hopin has scaled from six to more than 800+ employees in 47 countries and grown from a few hundred event creators using its platform to more than 100,000 organisations as well as millions of attendees showing up for events each month. This year, Hopin earned the position of No. 79 on the 2021 Fast Company Best Workplaces for Innovators list.
The company has also shown interest in offline events too; in 2021 it acquired US company Boomset to support in-person events with offerings like check-in kiosks and name badge printing. Hopin is one of Europe's most acquisitive private tech companies, having also acquired video hosting provider Streamable, video technology company jamm and events marketing company Attendify in 2021, and livestreaming startup StreamYard in 2020.