How accessible is the metaverse to organisations?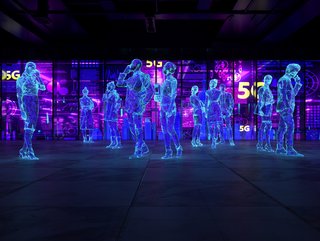 As the metaverse creates new spaces where companies can extend their presence, Globant reveals its new report looking into people's attitudes towards it
New opportunities currently exist in the metaverse, but most people are not participating in it as an emerging technology.
This is what was discovered in a report issued by Globant, an Argentinian software company. The report, entitled "How the metaverse is transcending digital limits and reinventing our place in the physical world," found that the metaverse is perceived as being accessible by 73% of the people consulted, but only 26% have had metaverse experiences.
Those who do mainly participate in the gaming and entertainment industries, are strengthening the common misconception that the metaverse is only relevant to those sectors. Along with crypto and quantum computing, the metaverse promises to offer new experiences for communities, economies, and human interaction.
Offering new opportunities for people to connect through technology
It's predicted that the metaverse market size will reach US$800bn by 2024, and as a result, the metaverse will create 10,000 jobs over five years.
This will leave businesses to search for innovative ways to be part of this new digital ecosystem. The report found that while the tech associated with metaverse apps is based on virtual reality hardware, the respondents believe that the industry is not only directed to the young crowd. 75% answered that the metaverse addresses all generations.
"While in its early stages, the metaverse is challenging organisations to get their businesses ready for this new world. At the same time, as they bring their business to this new reality, their users are still learning to embrace this new era. Globant has the ability to support organisations to succeed in their digital transformation," said Diego Tártara, Chief Technology Officer at Globant.
Creating new ways of working
69% of survey respondents believe the metaverse is playing a crucial role in remote work. For example, Nvidia's Omniverse Enterprise, Meta's Horizon Workrooms, and Microsoft's Mesh are designed to empower work in a virtual world by facilitating working remotely through mixed reality applications represented as a 3D avatar.
"The metaverse is the next evolution of our social interactions. Many brands have already been exploring the space and creating innovative experiences. Still, we understand that companies need a holistic view of their existence within the metaverse to succeed," said Matías Rodríguez, VP of Technology of Globant's Metaverse Studio.
The overall view from the report is that the metaverse will 'tear down physical and digital barriers' by extending companies' virtual presence and maximising engagement with clients and employees. It will also transform how people identify themselves in relation to the new digital culture, economy and e-commerce system.