How Apple achieved its $2trn valuation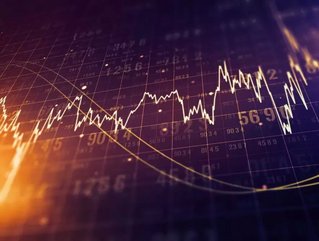 Apple has become the first US company to achieve a $2trn valuation on the stock market...
Apple has become the first US company to achieve a $2trn valuation on the stock market.
With shares reaching $467.77 on Wednesday, the company witnessed a barnstorming return to form after it was all of its stores worldwide due to the COVID-19 pandemic.
That sent stocks to a price point half of what they are today, but strong quarterly results built on products and services (such as streaming service Apple TV+) reversed the trend.
It is that the US stock market has become untethered from reality, with such success coming despite huge economic problems caused by the pandemic. While some fear a bubble, others have suggested the market has become crash proof.
One of the other companies also experiencing huge growth in the markets is Tesla, which a $342bn valuation, up 485% compared to a year ago. Tesla is now by far the world's most valuable car manufacturer, despite producing a small percentage of vehicles compared to rivals, highlighting just how important technology has become to the industry.
Apple is not the first to reach the $2trn figure, pipped to the post by state-owned oil company Saudi Aramco in , though it has since fallen back to a $1.8trn valuation.
At the start of the year, another of America's tech giants, Amazon, to the trillion dollar club of companies with Microsoft and Apple, and around the same time, Google's parent Alphabet achieved such a valuation for the first time.
Apple is in a fight with Epic Games, developer of the wildly popular Fortnite video game, over the 30% cut it takes from digital items sold via its App store. Epic Games decided to circumvent that to sell its virtual products for less via its own digital storefront, leading to Apple removing the game from its platform. In an escalation, It recently to ban Epic Games' Unreal Engine, on which countless other apps and services run.