How can CFOs find ways to work smarter, not harder?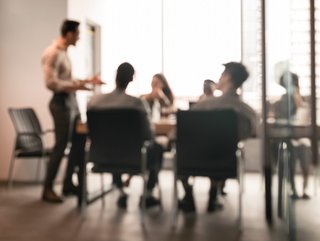 Marvin Fletcher Rogers and Jane Watkins join Scott Birch to discuss the changing role of Chief Financial Officers (CFOs)
The last two years have seen huge disruption to businesses across the globe, and leaders have had to integrate new and emerging technologies into their daily operations.
With disruption has come huge pressures, with UK finance leaders finding their level of responsibility increasing across other areas of their business over the past year.
80% have become more involved in digital transformation, environmental, social and governance (ESG) and diversity, equity and inclusion (DEI) initiatives. Meanwhile, 78% have found that they are increasingly supporting data and cybersecurity decisions, IT purchasing choices and strategy and future planning.
As the role continues to change and develop, UK CFOs are finding ways to work smarter, not harder.
In a webinar entitled The Redefined SaaS CFO, and moderated by Scott Birch, Chief Content Officer at BizClik Media Group, presenters will discuss how a redefined CFO is poised to disrupt and prepared for disruption.
To register for the webinar, taking place on Thursday September 15th, 2022 at 10:00am London (GMT +1:00), click here.
Who are the speakers?
Marvin Fletcher Rogers, Senior Solutions Consultant, Sage: A Senior Software Consultant, Rodgers has experience with supporting hyper-growth software and technology organisations to leverage subscription models to accelerate growth and drive customers for life. He currently leads the SaaS and Technology vertical within the medium segment at Sage which involves supporting organisations through their financial digital transformation.
Jane Watkins, VP Finance, Cloudsense: Watkins is a chartered accountant qualifying with Ernst and Young and then jumping straight into industry post qualification. Prior to joining CloudSense, Jane led finance teams at various technology, consumer products, and retail firms, including StatPro Plc, Quiqup, Tom Davies, Bigham's, Pret a Manger, and others. Nearing 3 years with CloudSense, she is responsible for all aspects of Finance and FP&A across EMEA, AMER and APAC.