How can technology help cut business costs?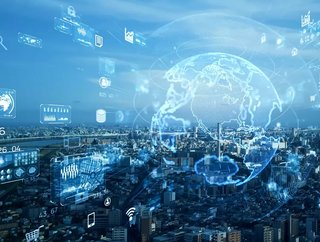 With the increase of digitalisation across many businesses, we take a look at some of the way that technology can help cut business costs
Businesses are always looking for ways to cut costs and help increase profitability. Choosing quick fixes that reduce expenses, such as redundancies, can often decrease quality, and also impede the company's reputation. 
Upgrading technology and how the company use it can improve the business, although it may require an upfront investment, it will help save money in the long run. We take a look at some of the different ways that technology can help improve business costs. 
Increase productivity 
Time is precious when you have a business, every hour counts, and the budget accounts for each hour, whether that be operating costs or paying employees. Implementing efficient processes is a way to decrease delays, and make sure the business runs smoothly. 
Technology can help to quicken everyday duties such as:
Communicating with team members

Accessing and locating files

Scheduling meetings and tasks

Monitoring progress and results

Managing annual leave and absences
Digitising files 
Going paperless is becoming more common, and there are many advantages of paperless environments in the digital age. It eliminates the need for physical storage solutions, so you don't need to pay for using an off-site storage facility. If you usually keep files in the office, storing them digitally will create more space so that you can grow your team.
With a paperless system filing documents no longer means printing them out, then having to search for them manually later on. Digital storage can be done in seconds, and retrieval involves a quick computer search. The reduction in employee work hours spent on menial tasks is significant.
 
Moving to the cloud 
The 2021 Flexera State of the Cloud Report shows that COVID-19 has had a significant impact on cloud adoption in 2020. The report found that multi-cloud continues to be the dominant strategy, adopted by nearly all surveyed enterprises, 92% of respondents reported having a multi-cloud strategy. 82% are taking a hybrid approach, combining the use of both public and private clouds.
With cloud computing, businesses can store and access data over the internet no matter where they are. It helps employees who are located in different areas to collaborate in a highly convenient and secure manner. Cost saving is one of the biggest Cloud Computing benefits. It helps you to save substantial capital cost as it does not need any physical hardware investments. Also, you do not need trained personnel to maintain the hardware. The buying and managing of equipment is done by the cloud service provider.
Remote working 
Running your business digitally gives you the option to operate remotely, full or part-time. With employees working from home, it enables businesses to downsize or remove the office altogether, to save on rent costs. With minimal staff onsite there will be other savings such as electricity and cleaning. Having remote employees could also reduce the cost of serving refreshments/catering, which some companies offer. 
Ensuring your staff members can operate efficiently and safely from home is extremely important. Providing equipment such as laptops, monitors and mobile phones is essential, but to also make sure these devices are secure and have sufficient security measures. 
Video conferences 

The past year forced businesses to adapt quickly to remote working, and video calls become the norm. Zoom, a popular video call app, generated $2.6 billion revenue in 2020, a 317% increase year-on-year. Instead of paying for travel for client meetings, you can conduct them for free through a video conference tool. You can also access or host webinars through video conferences.