How COVID-19 has reshaped UK manufacturing technology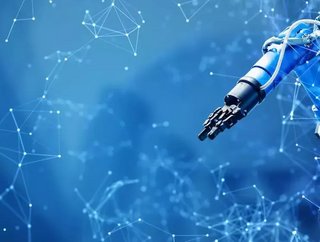 According to recent research from Google Cloud, 93% of manufacturers describe their operations as having been negatively impacted by COVID-19...
The UK manufacturing industry has been hit hard by the COVID-19 pandemic. According to recent research from Google Cloud, almost all manufacturers (93%) describe their operations as having been negatively impacted by its effects. Most manufacturers already had business continuity plans in place, but they were not equipped to deal with the fast-moving and unpredictable variables of COVID-19. Labour shortages, decreased orders and supply chain disruptions have all presented significant challenges. 
Yet as we come to the end of an unprecedented year, the industry is starting to turn a corner. Some savvy manufacturing businesses have realised the importance of technology in manoeuvring through the pandemic, in particular, data and analytics, digital productivity tools, and public cloud. So, what are the challenges the industry has faced during these trying times? And how are digital enablers and disruptive technologies helping to strengthen operations and build business resilience? 
The challenges facing the industry
The COVID-19 pandemic certainly highlighted new vulnerabilities in the sector, whilst resurfacing problems that have been prevalent for some time. For instance, almost half of UK manufacturers (41%) reported labour shortages as the most common reason for disruption. During COVID-19, this challenge was exacerbated due to reduced worker capacity and increased safety requirements on-site. Given the bulk of manufacturing work requires employees to be present in warehouses or plants, 35% of manufacturing executives reported lost productivity as a significant impact on operations.
Unsurprisingly, a reduction in overall customer demand and lower sales have also been a significant challenge for manufacturers as the pandemic intensified recessions. At the same time, over a third have battled major global supply chain disruptions.
To overcome COVID-19-related challenges, manufacturers have been forced to pivot their operating models and supply chain strategies. Technology has been front and centre in this transformation. In fact, more than three-quarters of manufacturers (76%) have increased the use of disruptive technologies this year, with the top three being data and analytics, digital productivity tools, and public cloud platforms.
Driving productivity in new ways of smarter working
Effective collaboration has become critical considerations for manufacturers facing more disparate or smaller workforces. 72% of manufacturers surveyed said that they were unable to collaborate effectively with employees throughout the pandemic. We can expect skeleton crews at factories and people working from home to continue for a while longer, so equipping employees with the right productivity tools to enable remote business is vital. In some cases, employees will need to communicate between different time zones and locations. Most importantly, it's about using technology that will drive smarter productivity - even with a reduced workforce.
Entering a data-driven decade
Manufacturers have realised that they must put their data to work to optimise their operations in real-time, improving forecast accuracy, inventory turns and importantly, demand prediction. Utilising data – and leveraging technologies like artificial intelligence (AI) and machine learning (ML) to extract meaningful insights from data sets – is central to this. Traditional purchasing patterns have changed dramatically during COVID-19 so manufacturers need to adopt solutions that will help them adapt and evolve in line with changing demand. AI and ML can be used to analyse huge amounts of data, remove the guesswork and predict future demand to help operational teams make informed decisions. 
Revamping legacy systems and on-premise deployments
Elsewhere manufacturers are turning to cloud computing to reshape almost every facet of the industry – from supply chain, production to distribution and after sales. Before COVID-19, the manufacturing industry had been dominated by legacy systems and on-premise deployments. However, the pandemic has provided an opportunity for the sector to re-imagine and streamline their business processes, with over a third of manufacturers now prioritising the cloud. Greater agility, responsiveness and competitiveness are all too great to ignore. This uptick in cloud adoption also allows manufacturers to leverage new production systems, from 3D and additive manufacturing, to the Internet of Things (IoT) and RPA bots to perform repetitive back office tasks. Untethering employees from low value, labour-intensive tasks and allowing them to focus on innovation and high-impact projects. At the same time, the industry can attract a younger generation by reshaping itself to be a dynamic, technology driven industry.
Whilst some manufacturers have been utilising automation and robotics for a long time, manufacturers have no doubt placed a renewed focus on fine tuning a long-term digital roadmap to improve foresight and agility as they enter the long road to recovery. But there is some good news - while over half of UK manufacturers felt unprepared for COVID-19, today nearly three quarters manufacturers (72%) feel prepared to navigate similar situations successfully should they have to. 
Despite this progress, there is still a way to go. In actuality, only 40% said they are currently equipped with the right technological tools to maintain business continuity as the pandemic continues. Leveraging digital enablers and disruptive technologies will give manufactures the best chance of reshaping the industry, and overcoming any barriers that lie ahead.
By Rajh Das, UK&I Manufacturing and Industrial lead at Google Cloud