How did today's streaming giants begin?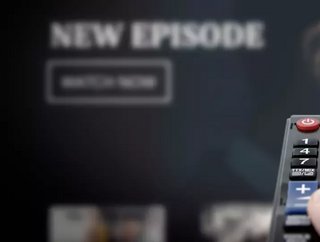 Viewing habits have changed drastically over the last few years, and in turn so has the way we consume TV, but how did streaming begin?
The past 15 years have seen a huge progression towards home entertainment and different platforms have racked up millions of subscribers. Streaming has become extremely popular and provides consumers with content which they are interested in, whenever and wherever they want it. 
The consumption of multimedia content on smartphones is becoming increasingly unstoppable. According to the study "The mobile streaming report 2021″, carried out in eight countries, the majority of Generation Z (55%) and Millennials (58%) stream content on their phones every day. In addition, nearly one-third of consumers (30% of Gen Z and 28% of Millennials) stream at least once a week or more.
However, this trend is not only among younger people. The study also reveals that there is a change in behaviour in people aged 55 and older. The majority (60.3%) are streaming video/TV content at least once a week using a smartphone.
So how did today's streaming giants begin? 
Netflix 
Netflix was founded in 1997 in Scotts Valley, California, and was originally a rent-by-mail DVD service that used a pay-per-rental model.
Users would browse and order the films they wanted on their website, put in an order, and Netflix would post them to your door. After renters had finished with the DVDs, they would simply post them back. Rentals cost around $4 each, plus a $2 postage charge. After significant growth, Netflix switched to a subscriber-based model. 
Between 2003-2006 Netflix continued to refine the subscriber experience by providing recommendations and suggestions for future viewing using the Cinematch ranking algorithm, which helps personalise suggestions. This, in turn, allows subscribers to create "queues" of titles to rent that are likely to be of interest based on their rental history and ratings given to individual titles.
By the end of 2006, Netflix had more than 6.3M subscribers, a 7-year annual compound growth rate of 79%, and had finally become profitable, generating more than $80M in profits in 2006. As the interest in physical DVD's started to subside, 2007 saw Netflix introduce its first online streaming service. 
As of the first quarter of 2021 Netflix had 207.64 million paid subscribers worldwide.
Youtube 
Youtube launched its website to the public in 2005 and now has over 2.3 billion users worldwide. 
It was founded by former PayPal employees Chad Hurley, Steve Chen, and Jawed Karim.
On April 23, 2005, YouTube co-founder Jawed Karim posted the very first video to YouTube, entitled "Me at the Zoo." The video is exactly how it sounds: Karim at the San Diego zoo standing in front of the elephants and talking about their trunks. 
Google acquired the rapidly growing video-sharing site for more $1.65 billion in October 2006. At the time Google called it "the next step in the evolution of the Internet." At the time, YouTube only had roughly 65 employees, and it now has over 135,000. 
Disney+
Disney+ is a relatively new player in the streaming world, launching in March 2020 in the UK and other European countries such as Germany and France. The streaming service had been available for subscribers in the US and Canada since November 2019.
Disney Plus is home to an extensive catalog of movies and TV shows from Disney and its various brands and franchises, like Pixar, Marvel, Star Wars, National Geographic, and 20th Century Fox. Titles include a mix of classic content from Disney's storied vault, recent blockbusters, and brand-new exclusives developed specifically for Disney Plus.
Disney announced during its Q1 2021 that the streaming service has 94.9 million subscribers already.
Apple TV+
On 1 April 1976 Apple was founded and it is now worth over $2 trillion. From computers to phones, watches and apps, Apple has changed the tech world.
Apple TV+ is Apple's home for original films and series, launching in November 2019. It is available on a monthly subscription and available across several platforms through its latest version of the Apple TV app. Apple TV+ offers ad-free, exclusive content that's been either green-lit or produced in-house by Apple itself.
Amazon Prime Video 
Jeff Bezos founded Amazon in 1995 as a website that only sold books, and it has come a long way since then.
Amazon launched its Prime subscription in February of 2005 and included Prime Video in February 2011. Amazon first introduced an internet video service in 2006 (Amazon Unbox) but added the perk of free access to "unlimited, commercial-free instant streaming of more than 5,000 movies and TV shows" to paying Prime members in 2011.
CEO Jeff Bezos announced in his annual letter to shareholders, published April 15th, 2021, that Amazon now has 200 million members in its Prime membership programme worldwide.