How Google became the world's most popular search engine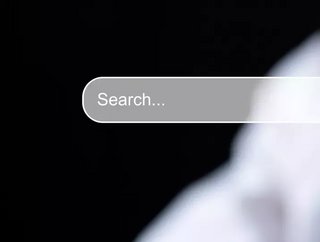 Recently, Google has celebrated its 23rd birthday, following this milestone Technology Magazine looks at its success and growth throughout the years
Undoubtedly, Google has shaped the way millions of people have used the internet over the years. Since its founding in 1998, the company has grown massively and now handles over 70% of worldwide online search requests.
From what started as an online search firm, Google has rapidly expanded it its 23 years and now offers more than 50 internet services and products. 
1995-1999 - Early years and founding
After founders, Sergey Brin and Larry Page met at Standford University in 1995 they both realised they had a common interest in the idea of extracting meaning from the mass of data accumulating on the Internet.
With this shared interest, the pair began working in Page's dormitory to create a new type of search technology. This technology, which they dubbed BackRub, leveraged web users' own ranking abilities by tracking a website's backing links.
The more backing links a website contained, the more valuable it was deemed and therefore would show higher from a search.
In mid-1998 the pair began receiving outside financing and raised $1 million, under the company's new name Google. The name derives from a misspelling of Page's original planned name, googol, a mathematical term for the number one followed by 100 zeroes.
Google received more funding in mid-1999 and received a $25 million round of venture capital funding, at this point the company was processing 500,000 queries per day.
2000-2004 - Increased recognition leading to large growth
When Google became the client search engine for one of the internet's most popular sites, Yahoo!, in 2000, activity began to explode.
The following year saw the two founders recruit Eric Schmidt as CEO of Google. At this point, the company was only a few years old but was rapidly growing. To ensure its success Brin and Page thought it best to hire someone with experience to guide the company or to provide "adult supervision", as Brin said in an interview.
Although it was already Yahoo's premier internet search engine, the company wanted more and tried to acquire Google for $3 billion in 2002. This offer was turned down as the company believed it was worth more.
In 2003, Google launched Google News, a content aggregation service that eventually changed how digital media was published and distributed on the web.
After being developed for three years, the company launched Gmail in 2004 with 1GB of storage and advanced search capabilities. 
During the same year, as the company's web advertising products made it hugely profitable, Google priced its stock at $85 a share, giving it a $27 billion valuation after raising close to $1.7 billion.
2005-2010 - acquisitions and new services
When the company introduced Maps in 2005, it said "Maps can be useful and fun." 
During the same year, Google bought Android for $50 million in 2005. In 2006, the company outbid Microsoft, Viacom and Yahoo for YouTube and bought the company for $1.65 billion.
In this mutually beneficial deal, YouTube gained access to all of Google's resources. Proving itself to be an incredibly successful acquisition, YouTube which was only just a year old at the time, is now a cornerstone of modern culture creating the careers of many content creators.
Continuing with acquisitions, Google acquired DoubleClick for $3.1 billion in 2007 to gain access to its specialised ad technology which allowed the company to further expand its pervasive ad empire across the web.
With several Mozilla Firefox developers, Google created Chrome for Windows in 2008. Now, Chrome is the world's most dominant browser with around a 60% worldwide usage share.
Android, now owned by Google, made its debut with the announcement of the T-Mobile G1 / HTC Dream, the first Android phone in 2008. This launch set the groundwork for the future with features that are still the pillars of the OS today: open software, deep integration with Google services, and best-in-class notification features.
Two years later in 2010 Google launched the Nexus One, a mobile device the company designed and  HTC built. Google designed the phone as the ultimate showcase for what an Android device could be.
Also in 2010, the company started working on autonomous cars and rolled out a fleet of seven Toyota Priuses. The hybrid cars had been outfitted with sensors and loaded up with artificial intelligence, this was the company's first attempt at creating cars that could drive themselves. Eventually, this faction of Google developed into its own standalone company, Waymo.
2011-2020 - the introduction of Alphabet and COVID response
Mid 2011 saw Google launch Chrome OS, an open-source system designed mainly for hosting web apps and running on netbooks, now known as Chromebooks.
Soon after, Google looked to move into the social media space and launched Google+. Google+ launched as an invitation-only network where you can share photos, links, and start Hangout chats with "circles" of friends. Despite these efforts and years of redesign, the network never gained traction.
After holding the position of CEO for 10 years, Eric Schmidt stepped down as CEO to become an executive chairman allowing for co-founder Larry Page to take his role. In a tweet, Schmidt announced that he was stepping down as CEO, saying the "day-to-day adult supervision [was] no longer needed!"
Google acquired Motorola Mobility for $12.5 billion in 2011. The deal, Google said at the time, would "supercharge the Android ecosystem and will enhance competition in mobile computing." In reality, it accomplished neither of those things.
2013 saw the launch of Google's Chromecast solution for video streaming. This solution allows customers to stream from a mobile or computer device straight to a TV.
As a way to reorganise the giant conglomerate that Google had become by 2015, Page moved Google into a new company called Alphabet. The reorganisation of Google, which included the life-extending project Calico and the company's investment arms, into distinct companies with their own CEOs put Sundar Pichai in charge of Google as Page moved to CEO of Alphabet.
Keen to keep up with its competitors, Google launched its Google Assistant in 2016, an AI-powered virtual assistant. Although this was launched after Apple's 'Siri' and Amazon's 'Alexa', Google Assistant has rapidly grown to compete directly against Alexa for consumer-facing AI dominance.
In March 2019, Google announced that it would enter the video game market, launching a cloud gaming platform called Google Stadia.
As with many companies worldwide, Google faced challenges brought about by the COVID-19 pandemic and announced several cost-cutting measures. 
To support the efforts to fight against the pandemic Google committed $100 million and 50,000 hours of pro bono to support the global COVID-19 response. The company focused its efforts in areas where its resources and people can have the most impact - health and science, economic relief and recovery, and distance learning.
In the 23 years since its founding, the company has grown exponentially and is now worth over $237 billion.