How has COVID-19 accelerated digital transformation?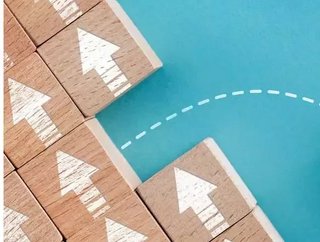 The COVID-19 pandemic has fast tracked many company's digital transformations, we take a look at why this is...
Digital transformation is the process of using digital technologies to create new (or even to modify existing) business processes, culture, and customer experiences to meet changing business and market requirements. The COVID-19 pandemic has highlighted the importance of digital transformation and having a digital strategy in place.
The world has changed in ways that have never been seen before in recent months, and businesses need to change with it to avoid being left in the dust.The pandemic has allowed for the wide adoption of all things digital, from video conferencing software such as Zoom and Microsoft teams to entirely new, innovative platforms. The way that people and businesses have reacted to the "new normal" has meant that they are entering a digital transformation up to five years before they would have before the pandemic.
The pace of digital transformation and the technology industry was already fast, now factoring in a pandemic, the industry is changing in a way we have never seen before, from breakthroughs in artificial intelligence to combat the virus to providing the healthcare industry with the most in depth and detailed medical tools.
The main catalyst to recent digital transformations is the adoption of remote working, new and innovative technologies have been developed which could allow for many companies to allow remote working far into the future. It has been found that 80% of large technology corporations are more likely to allow employees to work remotely in the future.
McKinsey & Company, one of the world's largest consulting firms, has highlighted the need for businesses to have a digital strategy to prepare for situations like this and to also help combat the COVID-19 pandemic. McKinsey suggests four key areas of focus to become agile, the four key areas are; to innovate entirely new digital offerings, deploying design thinking and technologies like artificial intelligence (AI) at scale across your business, and doing all of this "at pace" through acquisitions. The global consulting company says that it is imperative to reinvent your business at its core. The way to do this is through making changes to; Supply chain transparency and flexibility, data security and finally remote workforces and automation.