How Has IBM Responded To The Coronavirus?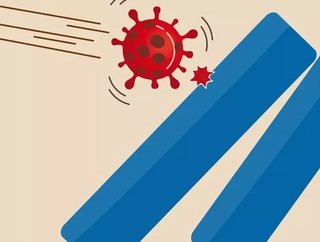 All businesses have had to adapt due to the coronavirus pandemic, we take a look at how the technology giant IBM has adapted...
Who is IBM?
IBM is an American multinational technology company headquartered in Armonk, New York, with operations in over 170 countries. The company began in 1911, founded in Endicott, New York, as the Computing-Tabulating-Recording Company (CTR) and was renamed "International Business Machines" in 1924. IBM is incorporated in New York. IBM produces and sells computer hardware, middleware and software, and provides hosting and consulting services in areas ranging from mainframe computers to nanotechnology. IBM is also a major research organization, holding the record for most U.S. patents generated by a business (as of 2020) for 27 consecutive years. Inventions by IBM include the automated teller machine (ATM), the floppy disk, the hard disk drive, the magnetic stripe card, the relational database, the SQL programming language, the UPC barcode, and dynamic random-access memory (DRAM).
Watson Works:
Watson Works embeds Watson AI models and applications to provide insights designed to help you: Decide when to return to the workplace, manage facilities and adhere to new protocol, answer customer and employee questions on COVID-19, connect employer data to entry privileges, trace potential exposures and help access employee services, stagger entry/exit times to manage the density and protect healthcare data and securely manage employee opt-in and consent.
Supercomputers:
Bringing together the Federal government, industry, and academic leaders to provide access to the world's most powerful high-performance computing resources in support of COVID-19 research. The COVID-19 High-Performance Computing (HPC) Consortium is a unique private-public effort spearheaded by the White House Office of Science and Technology Policy, the U.S. Department of Energy and IBM to bring together federal government, industry, and academic leaders who are volunteering free compute time and resources on their world-class machines. Fighting COVID-19 will require extensive research in areas like bioinformatics, epidemiology, and molecular modeling to understand the threat we're facing and to develop strategies to address it.
World Community Grid:
Challenging times can bring out the best in people, and these past few weeks are proof-positive. Amid a great deal of uncertainty, anxiety and frustration caused by COVID-19, it is heartening to see communities coming together (while standing six feet apart, of course) to address the pandemic. There's so much to be done. One easy way to help join the fight against COVID-19 is through IBM's World Community Grid, which crowdsources the surplus computing power that volunteers like you and me have, and uses it for scientific research. World Community Grid is being deployed in the fight against COVID-19, with an important project from Scripps Research called "OpenPandemics – COVID-19." With thousands of computing devices hard at work, the project can easily perform hundreds of millions of calculations in pursuit of drug candidates. Manually screening thousands of compounds could take much longer in a traditional laboratory or with fewer computers.
These millions of virtual experiments, performed on World Community Grid volunteers' devices on behalf of Scripps researchers, will predict which chemical compounds are likely to be effective at fighting COVID-19. Those compounds that show promise will then undergo further testing and analysis. While OpenPandemics will first be searching for potential treatments for COVID-19, the project won't end there. Scientists project that there will be more pandemics in the future, so OpenPandemics also aims to generate computational research tools and processes that can be rapidly deployed during (or even before) future pandemics. And in keeping with World Community Grid's open data policy, the project's results and these rapid-response tools will be available to the scientific community free of charge.
Drug candidate exploration:
To help researchers generate potential new drug candidates for COVID-19, IBM has applied our novel AI generative frameworks to three COVID-19 targets and have generated 3000 novel molecules. Out of 1,000 AI-generated potential candidates for a specific COVID-19 target, the top 10 candidates are selected and ranked using a specific filtering criterion on an attribute of interest. The molecules are displayed along with a list of attributes. These top candidates can be further filtered and sorted with additional criteria to select the most promising molecules. The top 10 AI-generated candidates can also be displayed in an interactive visualization, along with other generated molecules from the same COVID-19 and PubChem databases. Hovering over each molecule displays its molecular structure and relevant properties. The visualization captures intermolecular similarity in the space defined by a set of selected attributes. Through different combinations of relevant attributes, the molecular landscape can be explored in a variety of configurations. Users can also import additional molecules of their own by using PubChem ID or SMILES strings and project those imported molecules in this molecular landscape. One can select an individual AI-generated, top-ranked molecule and the tool maps its structural relationships to similar molecules with other generated molecules and molecules in PubChem. The five closest neighbors of the selected molecule, along with their structure and attributes, are displayed. The most common sub-structure in the selected neighborhood is also shown. SMILES strings, attributes, and the intermolecular relationships of the top 10 AI-generated molecules, along with their closest neighbors in the pool of generated molecules and/or in PubChem, can be exported in a .csv file in order to facilitate further exploration and characterization of the AI-generated molecules for potential COVID-19 therapeutics.
The traditional drug discovery pipeline is time and cost intensive. It can take up to 10 years and cost as much as $2.6 billion for a new drug to reach market. To deal with new viral outbreaks and epidemics, such as COVID-19, we need more rapid drug discovery processes. Generative AI models have shown promise for automating the discovery of molecules. However, there are many challenges in applying existing generative AI frameworks to accelerate the design of novel drug candidates. Current generative frameworks are not efficient in handling design tasks with multiple discovery constraints, have limited exploratory and expansion capabilities, and require expensive model retraining to learn beyond limited training data, both in terms of targets and ligands.
A message from IBM:
"The COVID-19 coronavirus presents an unprecedented, global challenge. When citizens are doing their part by social distancing, healthcare workers and first responders are taking care of many of us, and our governments are mobilizing resources to respond to this crisis, we've asked ourselves what can we do at IBM? Of course, we are taking care of our employees to protect their health and safety — and they enable us to take care of our clients around the world, sustaining the digital operations of the world's most critical organizations. But we know we can do more.
So, we are marshaling our resources and bringing together the right communities of experts — clients, governments, scientists, developers, partners, academic institutions, health agencies and IBMers — to work together, and manage through the COVID-19 outbreak with what we do best — applying data, knowledge, computing power and insights to solve difficult problems. Here, we'll update you on our initiatives — and more will be added as we make progress.
Together, as a community, we can find our way through this. IBM and IBMers are with you."