How IoT can transform the construction industry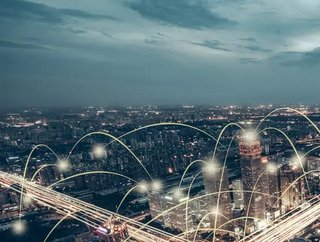 Construction has a productivity problem. Many projects run overtime, over budget, and the industry is slower than others at adapting to change. And i...
Construction has a productivity problem. Many projects run overtime, over budget, and the industry is slower than others at adapting to change. And it's costing companies billions.
Large projects are taking up to 20% longer to finish than scheduled and are up to 80% over budget, according to research from McKinsey.
But how can this be changed? Other industries, such as manufacturing, have turned to the Internet of Things (IoT) and other new technologies to help unlock productivity growth ― and it also could be the key for construction.
See also:
Much has been made about how IoT can make our homes, industries, and even entire cities "smart". We are likely to see the emergence of intelligent tools, such as drills, which change their speed in response to data picked up by sensors on the drill bit. But this is not the advancement that will have the biggest impact on the construction industry. What will disrupt the sector is how IoT can help improve the maintenance and repair of machinery and construction vehicles.
Repair and maintenance is something that has a big effect on the industry. Andrew Wendling, Technology Enabled Solutions Deployment Manager for Caterpillar, Inc, notes that proper equipment maintenance is one of the best ways companies can get the most out of their investment, enabling businesses to control costs and service intervals, lengthen equipment life, minimise downtime, and add resale value. While Roberto Bogdanoff, Director, Key Accounts Customer Solutions Americas at Volvo Construction Equipment, adds that equipment downtime can sometimes lead to the shutdown of an entire production site, costing thousands and, in some cases, millions of dollars. Explaining the key to proper maintenance, Bogdanoff comments, "If you repair a pin and bushing when the wear starts, this repair may cost around $1,000 and take four hours for the repair. But if you don't repair on time and the bushing wears out completely, damaging the bore, then the repair cost would be around $5,000 and would take, in some cases, 16 hours. You do the math."
On a construction site, IoT allows companies to tackle this problem head on. IoT can help track assets as the move around the site, or indeed to a different site, ensuring that they never get lost or stolen, which can be an issue on large-scale construction sites, causing delays and dampening productivity. In relation to equipment monitoring and repair, sensors can enable machinery to detect and communicate maintenance requirements, send automated alerts for preventive maintenance, compile usage and maintenance data, and increase efficiency by remotely monitoring fuel consumption. In essence, it helps businesses ensure that their vehicles and machinery can be in use for the maximum possible time, which, in turn, boosts on-site productivity.
But for this technology to truly disrupt the industry, it needs to be backed by reliable connectivity. If an IoT device loses connectivity and cannot send data in real time, it loses its ability to track assets or vehicles and, more fundamentally, provide insights into preventative maintenance. For instance, if a company uses EE for connectivity but the provider experiences a large scale black-out, as happened in 2017, then the device can no longer transmit data. This means that a company can be left clueless as to the current use and performance of its equipment. But by leveraging a non-steered multi-network roaming Subscriber Identity Module (SIM)―essentially a SIM that can switch between provider―companies can ensure reliable connectivity.
Globally, labour productivity growth in construction has averaged only 1% a year over the past two decades, compared with growth of 2.8% for the total world economy, and 3.6% in the case of manufacturing, according to research from the McKinsey Global Institute. However, if the construction sector can match the productivity growth of the total economy, it would boost the sector's value by an estimated $1.6tn, adding about 2% to the global economy a year, the researchers claim. In the near future, IoT will be a key ingredient in unlocking this productivity, ensuring construction companies have access to real-time data that can improve machine performance, undertake preventative maintenance, slash downtime and repair costs. By taking this approach business leaders can ensure their operations are both productive and future-proofed.
Mohsen Mohseninia, VP of Market Development, Europe, Aeris