How Red Hat helps customers integrate IT applications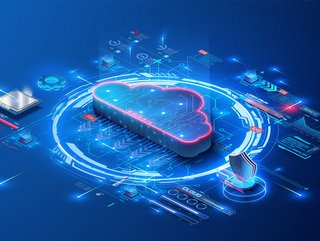 As more companies move to hybrid cloud options, we take a look at Red Hat, a leading provider of enterprise open source solutions
Founded in 1993, Red Hat is a leading provider of enterprise open source software solutions, using a community-powered approach to deliver reliable and high-performing Linux, hybrid cloud, container, and Kubernetes technologies.
In 2012, Red Hat became the first open-source technology company to surpass more than US$1bn in revenue. The company helps customers integrate new and existing IT applications, develop cloud-native applications, standardise on industry-leading operating system, and automate, secure, and manage complex environments.
Red Hat OpenShift, the industry's leading enterprise Kubernetes platform, provides a unified, security-focused hybrid cloud application platform for innovation. Powered by containers and Kubernetes, it provides a foundation for modernising existing applications, building cloud-native applications, streamlining development, adding intelligence to applications, and integrating third-party services.
Through Red Hat OpenShift, developers with a range of technical knowledge can feel empowered to create sophisticated applications. In addition to modernising existing applications and supporting new cloud-native development, it provides intelligence and data services for cloud-native apps.
Allowing customers to deliver cloud-native applications
Red Hat recently announced Red Hat Application Foundations, a connected set of application services that together with Red Hat OpenShift, help accelerate containerised application development and delivery across hybrid and multicloud environments.
Red Hat Application Foundations serves as a toolkit for organisations looking to quickly build and integrate application and data services as part of their application and infrastructure modernisation strategy.
"Application development is undergoing significant change and developers need tools to support this transformation," Red Hat VP and general manager for Application Services Ken Johnson said in a statement. "We designed Red Hat Application Foundations with a developer-centric mindset, created to work seamlessly with Red Hat OpenShift to easily employ and deliver cloud-native applications, resulting in a simplified process to deliver a greater business value."
Helping organisations reach business goals
Red Hat Application Foundations is designed and optimised for OpenShift, bringing key application services and components to help developers employ cloud-native application patterns and swiftly bring their applications to customers.
A toolbox of key application services, Red Hat Application Foundations provides developers with ready-to-implement components that include high-performance data streaming services, API management, service connectivity, lightweight runtimes and frameworks and more. This enables development teams to modernise their application with scalability, agility, and extensibility.
These components balance flexibility and compliance, providing developers choice and efficiency through self-service tools and services. In addition to OpenShift, Red Hat Application Foundations can be used alongside software from technology ecosystem partners and in-house developed capabilities, helping organisations create the right applications to achieve their business goals.