How STEM Learning supports young people into new careers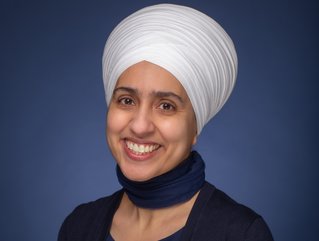 Daljit Kaur, Regional Network lead at STEM Learning Ltd, spoke to Technology magazine about supporting young people with education for the STEM industry
Can you tell me about STEM Learning?
STEM Learning is celebrating its 20th Anniversary of STEM Ambassadors programme, which is a programme providing education and career support in Science, Technology, Engineering and Mathematics (STEM) industries for young people across the UK. We do this in a variety of ways, including delivering teacher CPD (continuing professional development), providing long-term and personalised support of schools through companies in our ENTHUSE Partnerships, as well as our STEM Ambassadors. The Ambassadors act as role models to young people from all backgrounds, ethnicities and genders, empowering them to realise their potential, give them the confidence to follow their dreams, and ultimately, see where STEM can take them
What is your role and responsibilities at the company?
I am the regional network lead (RNL) for STEM Learning and I have responsibility for and oversight of the Science Learning Partnerships (SLPs), Computing Hubs; STEM Enrichment Partner (SEP) and STEM Ambassador Hub (SAH) that are part of the wider STEM Learning regional network. My role is to establish and deliver a strategy to support the specific economic, social and educational needs of the region - driving forward the engagement of teachers, support staff, schools and colleges with STEM-specific professional development, resources and careers support across and beyond the region as well as engaging with businesses within the area.
What is one of the best pieces of advice you have ever received?
'Be yourself' is the best advice I have received and was given to me by the CEO of STEM Learning. She said this after I felt overwhelmed to be invited to have a seat at a table with some leading well experienced leaders and CEOs in STEM. Sometimes we may feel that we are not the right fit, but with a career in STEM, everyone is the right fit as there is a need for such a huge variety of different skill sets, that everyone has a seat at the table. Bottom line is there is no one else like you, you are unique and being yourself is putting the best version of yourself forward.
What do STEM ambassadors do and what impact do they have?
STEM Ambassadors are incredibly skilled and talented people who have forged careers in STEM industries, or are still studying a STEM subject and want to encourage young people to do the same. Being a STEM Ambassador involves a varied range of roles - from speaking at schools about your career, to one-to-one mentoring sessions and workshops and creating activities and challenges to enhance the curriculum. The impact that STEM Ambassadors have had in the last 20 years is incredible, so much so, that some STEM Ambassadors decided to become Ambassadors following support they received from STEM Learning when they were in education themselves!
What needs to change to get more women into STEM?
I do believe that times are changing and more and more women are getting into STEM, but there is still a lot of work to do. These industries have always been male dominated and have led to false stereotypes, which as a result, can create a vicious cycle. Although it will take time to change the gender disparity in STEM, the journey to reach this place starts a lot earlier, in schools. Young women need to be shown their strengths in these subjects and encouraged to pursue them. STEM Ambassadors helps young women in education see that women can have extremely successful STEM careers. There also need to be more representation of women in senior positions to help highlight the progression of a career in STEM, this is a responsibility of all STEM organisation to address.
Do you think more needs to be done to increase diversity in STEM?
Yes, I do feel like more needs to be done to increase diversity in STEM. It's something we place a lot of importance on via our STEM Ambassadors programme.
Diversity brings about great benefits – it is where new ideas are born, we learn from each other, and it increases respect. Encouraging people of all races, genders, ethnicities and socio-economic backgrounds to enter the world of STEM is something that will propel change. There needs to be more visibility of diversity in STEM, and this is something that we are actively trying to change. Our Ambassadors are from a diverse range of backgrounds, and that's really important to us as we want to be representative of all people. Alongside this, the people we reach through the programme are from all backgrounds.
What can we expect from STEM Learning in 2022?
It is always an exciting time at STEM Learning due to the massive flux of activity that takes place behind the scenes both from the core STEM Learning teams but also from the regional teams of network partners and STEM specialists! Lots of excellent conferences at different venues with exciting speakers and workshops; engaging discussions on the ever-growing STEM community; a plethora of challenging and exciting activities on to the STEM Ambassador platform some written by STEM Ambassadors others by teachers; more enrichment content being added to the already unparalleled resource bank of STEM resources and finally some exceptionally exciting Enthuse Partnerships!