How technology is driving net-zero initiatives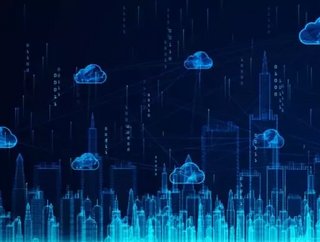 With many countries racing to be net zero, we take a look at how different technologies can help along the way
Countries all over the world are looking for ways to help climate change and reduce carbon emissions, so could technology be a key factor in helping?
The UK became the first major economy in the world to pass laws to end its contribution to global warming by 2050. The target will require the UK to bring all greenhouse gas emissions to net zero by 2050, compared with the previous target of at least 80 per cent reduction from 1990 levels.
Emerging technologies such as 5G and electric charging points are playing a major part in helping to lead the green agenda and take the UK one step closer to its net zero ambitions. According to AutoExpress, there are now over 33,000 individual public charging connectors in the UK at around 12,000 locations where you can top up your batteries – and the number is increasing by the day.
 
Can digital technology help?
 
A report carried out by the Royal Society has found that digital technology, from smart meters to supercomputers, weather modelling and AI, could deliver nearly one third of the carbon emission reductions required by 2030.
"There are many routes to net zero, but digital technology has a central role to play, no matter what sector or country you look at," said Professor Andy Hopper FREng FRSm, Vice President of the Royal Society and Professor of Computer Technology at University of Cambridge.
"Transparent technology can benefit consumers, the technology sector and the planet. If more people are confident in moving their computing onto the cloud, energy savings are possible using more efficient data centres." Hopper added.
Professor Adrian Friday, of Computing and Sustainability at University of Lancaster, spoke about how digital technology allows us to do things differently and has the potential to help achieve net zero if used responsibly.
"That means thinking much more carefully about how the entire system impacts on the planet and society. It's more than the energy efficiency of a video call, or the emissions to build the digital infrastructure that keeps the internet running and growing. It's how these technologies change our society and habits.
"By filling in these gaps, the technology sector and regulators can help us build a more sustainable future."
To reach net zero goals there is still a long way to go, but implementing new technologies and working on existing strategies could be a step in the right direction.