How the World Wide Web has changed global communication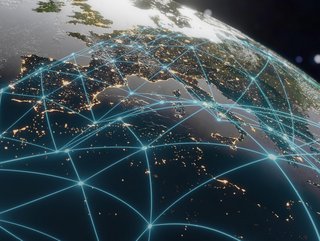 As today marks World Wide Web day, we gather comments from experts to shed light on data collection, personalised experiences and cyber security
Celebrated annually on August 1st, World Wide Web day marks the invention of internet-based communication by Tim Berners-Lee.
The day aims to highlight the importance of the web in improving people's lives by facilitating communication, access to information and resources and education. A crucial part of personal and professional lives, the World Wide Web has evolved into a tool that enables users to access information from anywhere around the globe. We utilise the internet for everything from booking a holiday, food delivery to online shopping.
Ed Hill, SVP EMEA at Bazaarvoice: "Like every industry, retail has been revolutionised by accessibility to the world wide web. Today's shoppers are very much online and ecommerce sales are predicted to make up 24.5% of total retail sales by 2025, worth over US$7tn globally – more than double what it was worth in 2019.
The connectivity provided by the web means consumers now enable and control how a brand or product is perceived, and they want to share their experiences - through reviews, photos, and videos - with each other. The ease of being able to promote a customer's voice in an authentic, relatable, and real-life way is something that no traditional marketing strategy would typically have delivered."
Data safety and personalised experiences
When browsing the internet, you leave behind digital traces that websites can then use to keep track, the data collected can include; your location, what device you are using, which advertisements you have clicked on, and more. Now, as more people use the World Wide Web more data is being collected, which in turn can create more security risks.
Gary Cox, Director of Technology Western Europe at Infoblox commented: "While the World Wide Web opens up many opportunities for businesses and consumers alike, it also poses numerous threats. With personal data a hot commodity for cybercriminals, going online can be extremely dangerous when the right security measures aren't in place. Research shows that 95% of cybersecurity breaches are caused by human error, and despite training and warnings, users continue to click suspicious links, both on their business and personal devices, putting sensitive information at risk.
All organisations – regardless of industry and size – need to consider how they can leverage their existing technology to increase their security posture. For example, companies can leverage DDI, a combination of Domain Name System (DNS), Dynamic Host Configuration Protocol (DHCP) and IP Address Management (IPAM) services, which they already use for device connectivity, to glean visibility into network activities and lateral movement down to the individual device level. In addition, use DNS as part of the security stack as no other control scales like DNS to handle tens of millions of indicators without loss of performance."
Lyndon Hedderly, Director of Customer Solutions at Confluent, explains how creating personalised experiences such as Netflix recommendations, also relies on vast amounts of data and automation.
"Real-time data in particular plays a key role in delivering the digital experience that consumers anticipate. To survive and thrive in a highly competitive environment, businesses and enterprises need to understand that they have no choice but to respond to changing customer expectations or risk lagging behind. However, that requires a lot of responsibility for processing consumer data in the right way. Over the last few years, GDPR compliance has become imperative to all businesses, and companies must ensure that consumers are informed and consciously consent to the processing of their personal data and that the information they have on the use of this data is completely up to date.
If consumers want to continue enjoying the personalised experiences that the World Wide Web offers, they must realise that it comes with sharing data, while businesses must guarantee they handle data in an ethical and secure way."