How to strategise as a Chief Technology Officer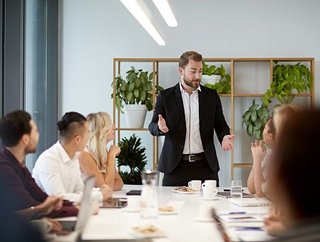 Chief Technology Officers (CTOs) have a wider remit than ever before. What should CTOs be prioritising as they move through 2022 and into the future?
The role of the CTO has become vital in post-pandemic times, as technology drives transformation across every business function, bringing with it numerous operational gains, people insights and enhanced customer experiences.
With such widespread assimilation of technology, game-changing CTOs must sit alongside the CEO, and plug into the mindset required to sustain and improve profit margins, so that innovations are developed in line with the bottom line and not just 'nice to haves'.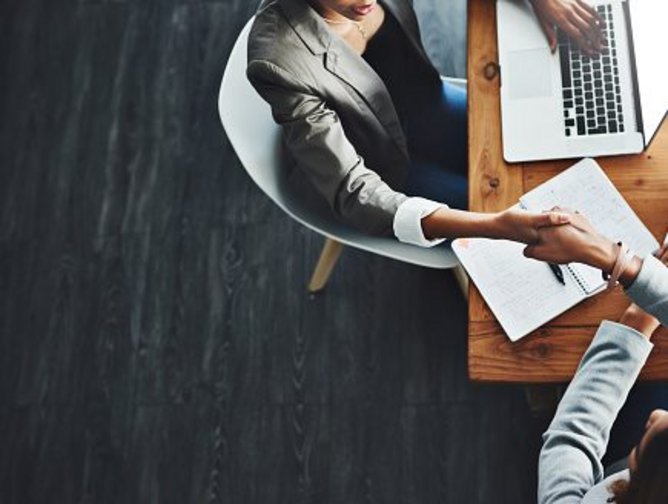 The CTO needs to have a seat at the table of strategy

When asked how CEOs could work more closely with their CTOs, Mitch Berlin, Vice Chair of EY Americas Strategy and Transactions, says that digital strategy has become more of a horizontal approach: "Digital accelerators impact the entire organisation, from your finance, function, HR function all the way through production, and delivery. It's much more of a partnership between not only the CTO and the CEO, but really the CTO and all the functions, because every function can be improved through digital enhancements," says Berlin.
"So it's really understanding, function-by-function, what is the cutting edge technology to help you become more effective and more efficient? And then where do you want to place your bets from a capital allocation perspective?"
Berlin believes that the term 'digital strategy' doesn't make sense anymore, adding: "Every strategy, whether it's a corporate strategy or a functional strategy, has to consider the use of technology in order to remain competitive. The C-suite needs to understand the technological advancements relevant to their particular part of their business, and then put the demands on the CTO, while at the same time, the CTO has to be out there as well, really understanding the cutting edge or bleeding edge for that particular type of business, and bringing that to the C-suite. And then it's really a matter of allocating capital, in terms of where you are going to have the biggest bang," says Berlin.
"It really comes down to how much you can spend. What is really going to make you a better competitor? So there may be great digital enhancements for your finance function, but quite frankly, those dollars are better spent in R&D, because that's what's going to make you a stronger competitor and advance you commercially," he added.
Berlin adds that technology businesses, from a mergers and acquisitions (M&A) perspective, are being acquired every day by non-technology companies. According to Berlin, the CTO needs to have a seat at the table of strategy, because they're the ones that are looking at inorganic growth or acquisitions.
"The CTO's must partner with the CEO, the Chief or Head of Strategy and the Corporate Development Officer, because there's no industry out there that's not being disrupted by technology. They must ensure that the technology acquisition makes sense and look down the lifecycle once you've acquired and integrated that asset.
"This means the data that comes out of that asset, how to store it, safeguard it, and then monetise it. Suddenly the CTO has become a much more prominent figure in M&A across every organisation," says Berlin.

Purpose-driven leadership from a CTO perspective
"Many employees now expect their employers to fulfil a useful purpose within society and to make profit without inflicting environmental damage," says Sameer Vartak, CTO of Lilli, which provides technology and services that enable people with health problems to live at home.
According to Vartak, many people now want to have an impact on more than just the bottom line. For a business to succeed, the line between building value and acting on business values has never been clearer and, consequently, the importance of a CTO as a leading figure within an organisation has come into even sharper focus – particularly with technology playing such a key role in driving businesses forwards.
"While it may be easy for a CTO to focus purely on the technology, it has never been more important for them to be putting values and purpose front and centre into their strategies. For a modern CTO to be successful, they must lead by example and build a strong, purpose-driven team culture, with everyone fully unified in their passion and commitment for what they are trying to achieve as a business. With this front of mind, CTO's will be able to positively lead their team, generate meaningful strategies that have a wider impact, and ultimately, create products and services that have the potential to make real change," says Vartak.
According to Don Schuerman, CTO and Vice President of Product Marketing at Pegasystems, to be the best, most strategic CTO leader possible, it's no use locking yourself away in a high, ivory tower musing on the latest cool technology dreams.
"You need to be plugged into the entire business landscape, from the market to the buyer to the technology. The best CTOs know how to connect the technology with business outcomes and be adaptable in a fiercely dynamic industry.
"Adaptability to change is a good example of this – it can either creep up on you, or hit you suddenly, and you have to be ready for both scenarios. It is essential for CTOs to understand their clients' needs and make sure these are met by the technology, and not be driven by the need or desire for technology itself," says Schuerman.
Getting the right platform architecture necessary for flexibility
Sandro Petterle is Chief Technology Officer at Rufus Leonard, the London-based design and technology business management consultancy, for over 30 years.
"In a world of accelerating disruption, organisations are looking for ways to rapidly create sustainable competitive advantage. With technology enabling the efficient creation of value to customers, having the right platform architecture in place is business critical. It is the platform that facilitates growth and efficiency, allowing you to more easily create new highly personalised services and expand with new partners or new channels.
"A headless, API-first, composable architecture is one way to facilitate this flexibility.
As the name suggests, a headless architecture allows you to separate the head/front-end from the body/back-end. The benefits are well documented: it's decoupled, composable, fast, flexible, and efficient. API-first means that your content is powered by an API, but to extend the benefit further you should split up, or compose, your functionality into separate APIs so that they are independent and powered by an elastic microservices architecture.
"With a cloud-based headless, API-first architecture you benefit from agility and design freedom, the ability to choose from best-of-breed continuously, accelerated time to market, and a faster customer experience ‒ all while only paying for what you need. This architecture is efficient as upgrades and new features can be released with less effort. Allowing you to focus on the value you want to deliver to customers, now. Plus, building your ecosystem in independent areas means you can make your infrastructure work harder for your money.
"Although the benefits are vast, this type of architecture is not for every business. There are three common use cases: increasing ambition, driving agility, and reducing operational costs.
Are you transforming or mutating?
Patrick Tripp is SVP of Product Marketing at Cheetah Digital, who provide End-to-End Data, Marketing and Loyalty Solutions. Recent research indicates that more than nine-in-ten organisations now believe digital transformation is a key priority, but Tripp questions whether businesses are actually driving digital transformation, or instead suffering from 'transformation fatigue'? He suggests that a helpful exercise is to start by distilling the difference between 'transforming' and 'mutating.'
Transform
Big vision and Common Goals
New and Improved
Agile and Robust
Efficient and Scalable
Mutate
Mixed Vision and no alignment
Old and New
Clunky and Unknown
Groupthink and Rigmarole
Providing customers and employees with the most engaging and relevant experiences
CTOs are mainly responsible for businesses' technological visions and strategies, but according to Alesia Braga, CTO at SmartRecruiters, as tech constantly evolves, so does a CTO's wider role.

"When strategising, it's beneficial to have an up-to-date knowledge of the latest tech trends as well as keeping your finger on the pulse with your Customer Success and Sales team. This ensures you're providing your customers and employees with the most engaging and relevant experiences possible.

"The experience I've had working for different companies and in different levels of seniority has proved to be one of the biggest advantages when leading. Looking back on similar situations, understanding what worked and what didn't, helps drive ideas for new innovative solutions.

"The pandemic has sparked talent shortages and having the ability to identify, recruit and retain talent has never been so important. This starts at the very beginning with your Talent Acquisition team, all the way through the hiring process, onboarding, and beyond. Ensuring a cultural fit and nurturing this culture within the team are the key ingredients to success for any CTO. So, in order to be a strong leader, a CTO needs to have the ultimate team behind them," says Braga.