Huawei: 5G developing faster than previous network tech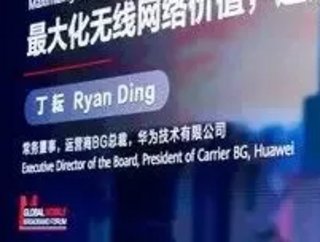 Huawei's executive director Ryan Ding says 5G is accelerating faster than previous mobile data generations...
The coming decade will be a "golden decade" for 5G, a technology which is developing much faster than previous mobile data technologies.
That's according to Ryan Ding, Huawei's executive director and president of the carrier business group, in his keynote speech at the 2020 Global Mobile Broadband Forum (MBBF).
Already there are more than 100 commercial 5G networks worldwide and low-end 5G handsets can be picked up for around $150. That's driving impressive growth in the consumer market, while the industrial market is set for major expansion as companies realise the benefits of 5G to industry applications.
Ding said that telecoms companies needed to integrate with other industries, particularly as new iterations of 5G come along.
Ding finished his keynote by suggesting that the next decade will be a golden age for 5G.