Hyundai expands metaverse presence with virtual studio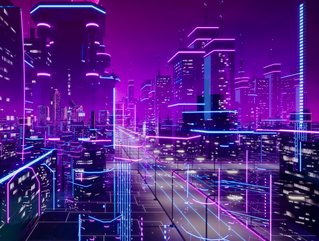 Hyundai Motor is to offer virtual future mobility experiences in an expanded Hyundai Motorstudio on popular metaverse platform, ZEPETO
Hyundai Motor Company has expanded its presence in the metaverse to provide future mobility experience on its virtual Hyundai Motorstudio ZEPETO metaverse platform.
Entering into the metaverse last year when Hyundai first introduced its virtual Motorstudio within Downtown (Future) on ZEPETO, it is now adding a second floor of exhibition space with more advanced activities.
The company has announced that there is a set of future mobility experiences, including S-A1 advanced air mobility, S-Link purpose-built mobility and S-Hub future mobility transit centre — all in ZEPETO's Downtown (Future).
"To build strong and long-lasting relationships with young generations, Hyundai Motor is creating virtual experiences where they can become familiar with our brand vision and future mobility solutions. We will continue using virtual reality platforms to communicate our brand vision with new virtual spaces and content. So, please join us in the metaverse," said Thomas Schemera, Hyundai Motor's Global Chief Marketing Officer and Head of Customer Experience Division.
Exploring Hyundai in the metaverse
In Downtown (Future), users can experience various future mobility solutions originally announced by Hyundai Motor at CES 2020. They can tour the S-Hub future mobility transit centre, ride the S-A1 urban air mobility vehicle, and experience three concepts of S-Link purpose-built mobility, including a clinic, party room and food truck.
The first floor's exhibition hall replicates the interior and exterior of Hyundai Motorstudio Seoul, and is where users can watch the campaign film for Hyundai's IONIQ dedicated battery electric vehicle brand. In the second floor's exhibition hall, visitors can get S-A1 miniatures and try on or purchase Re:Style collection, Hyundai's eco-friendly upcycled clothing collection.
Using robotics in the metaverse
Earlier this year Hyundai shared its vision for pioneering the use of robotics in both the real world and metaverse at CES 2022.
The company expects that mobilities, such as automobiles and UAM, will serve as smart devices to access virtual spaces, while robotics will act as a medium to connect the virtual and real worlds.
Through Metamobility, robots will help people overcome the physical limitations of time and space, providing a means for connecting and interacting in the metaverse. Hyundai Motor envisions a metaverse using robots as a medium between the real and virtual worlds, enabling people to actually change and transform things in the real world through a metaverse and robot connection.
"The idea behind Metamobility is that space, time and distance will all become irrelevant. By connecting robots to the metaverse, we will be able to move freely between both the real world and virtual reality. Going one step further from the immersive 'be there' proxy experience that the metaverse provides, robots will become an extension of our own physical senses, allowing us to reshape and enrich our daily lives with Metamobility," said Chang Song, President and Head of Transportation-as-a-Service (TaaS) Division of Hyundai Motor Group.