Hyundai Motor Group to invest US$10bn in US by 2025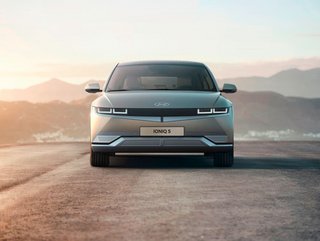 Hyundai Motor Group has shared plans of building a new electric vehicle (EV) production facility, along with investments in various technologies such as AI
Hyundai Motor Group has revealed plans to invest US$5bn in the U.S. by 2025 to further develop mobility technologies in areas like autonomous driving, robotics, and artificial intelligence (AI).
This new investment comes days the automaker's recent announcement of a plan to spend US$5.54bn to build its first dedicated electric vehicle and battery manufacturing facilities in the U.S., located outside of Savannah, Georgia.
"As one of the world's most successful and advanced mobility leaders, we are incredibly proud to share our plan to open our first dedicated full EV and battery manufacturing facilities in the U.S.," said Euisun Chung, Hyundai Motor Group Executive Chair. "The U.S. has always held an important place in the Group's global strategy, and we are excited to partner with the State of Georgia to achieve our shared goal of electrified mobility and sustainability in the U.S."
Aiming to meet sustainability goals with the development of electric cars
According to Hyundai, its new Georgia plant will produce 300,000 EVs per year once production starts sometime in the first half of 2025. Construction on the facility will begin in early 2023.
"The move supports carbon neutrality goals with new technologies and contributes to manufacturing in the US," Hyundai said in a statement.
Hyundai is aiming to be one of the top three electric vehicle providers in the U.S. by 2026, the EV plant investment comes as a part of its 2021 announcement to invest US$7.4bn by 2025 to foster future mobility in the US, including production of EVs and offering smart mobility solutions. The company has previously announced a plan to sell 3.23 million fully electric vehicles worldwide annually by 2030.
Investing in new technologies to innovate better products
The new investment will enable Hyundai to offer diverse mobility products and services with greater safety and convenience, the company explained.
"We have come a long way and become very successful in a short period of time, but we are also preparing for our future," said Chung, following his meeting with U.S. President Joe Biden in Seoul. "The Group will strengthen our partnership with U.S. public and private entities to offer innovative products and mobility solutions to our valued customers in the U.S. while supporting global carbon neutrality efforts."
Robotics is an essential part of Hyundai's transformation into a smart mobility solutions provider. Some of the money will go toward supporting Boston Dynamics, which Hyundai acquired in 2021. The automaker said it is committed to growing the robotics firm by expanding its manufacturing capabilities and product lineup.
The company will also support Motional, its Boston-based self-driving unit, by working to make its driverless technology safer and more accessible to customers in the US and other parts of the world. Motional is currently testing its robotaxi service on U.S public roads with an aim to commence commercial service in 2023.
Hyundai is also developing the technologies and infrastructure in the advanced air mobility (AAM). The Group launched Supernal last year to strengthen its AAM capabilities. Supernal is working to integrate AAM into existing transit networks and shape a seamless intermodal passenger experience. The vision is for passengers to use a single app – like current rideshare platforms – to plan their journey, which could include taking a car or rail from home to an AAM "vertiport," riding an eVTOL across town, and then using an e-scooter for the last mile.
With the target of beginning commercial service in 2028, Supernal is collaborating with stakeholders to explore physical and digital infrastructure concepts and secure the right ecosystem for the AAM industry to take off.
Image: IONIQ 5 from Hyundai