ICYMI: Money in the metaverse and quantum computing for cars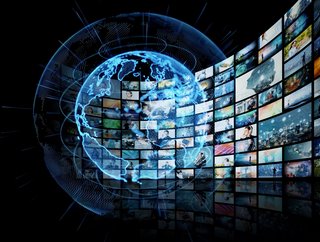 A week is a long time in tech, so here's a round-up of Technology Magazine articles that have been starting conversations around the glob
Old-world offices are moving to the metaverse
Even if the world is yet to get a clear idea of what exactly Mark Zuckerberg's metaverse is going to look like when it is complete, that has not stopped brands and businesses of all sizes from kicking their tyres and considering what can be done in this brave new virtual world.
"The metaverse is yet another nail in the coffin of the outdated nine-to-five concept of work," explains Mark Dixon, CEO of Regus parent IWG. "Visionary companies that understand how technology can transform work are likely to grasp this opportunity with both hands."
Read the full story here.
Quantum computing driving radical auto plans, says Capgemini
Quantum computing – the next-generation, real-world application of quantum mechanics which leaves traditional supercomputers in the dust when it comes to raw power – is helping the automotive industry draw up a bold new roadmap for its collective future journey.
But technology services and consulting company Capgemini warns a huge boost in research efforts and an enormous amount of optimism in the boardroom doesn't mean the industry is guaranteed an easy ride.
Read the full story here.
How intelligent workflows change the oil & gas industry
As defined by EY, Intelligent automation (IA) refers to the integration of robotics with multiple components from different emerging technologies. These software robots operate as virtual employees, reliably automating manual, repetitive tasks at scale.
Within the Oil & Gas sector, data-driven analytics are driving safety and productivity improvements, but businesses face an uphill challenge to implement automated artificial intelligence (AI) workflows based on a standardised data model in a manner that is integrated with standard work processes.
Read the full story here.
Into the Breach: Breaking Down 3 Top API Security Breaches
APIs are rapidly growing and are a great tool for businesses, but API security is equally crucial because companies use APIs to acquire data and transfer it between services. While you are building innovative new systems using APIs, it's important to keep them safe. Otherwise, your business could become a part of 41% of apps witnessing API security incidents.
Attackers want to exploit them, and organisations should consider securing them more comprehensively. We throw light on three modern API security breaches.
Read the full story here.
Overcoming power constraints in data centres
Data centres need electricity to run their equipment and to keep the machines cool. While just how much electricity all these data centres use is up for debate, data storage and transmission in and from data centres are estimated to be around 1% of global electricity.
As businesses get rid of their own on-site servers, instead of renting space on cloud servers to focus on their core businesses without worrying about IT issues, 'it is frequently cheaper and more efficient to farm out the costs of purchasing and maintaining such equipment to outside companies'.
Read the full story here.
VMware: Solving challenges with disruptive technologies
"Cybercriminals are now incorporating deepfakes into their attack methods to evade security controls. Two out of three respondents in our report saw malicious deepfakes used as part of an attack, a 13% increase from last year, with email as the top delivery method. Cybercriminals have evolved beyond using synthetic video and audio simply for influence operations or disinformation campaigns. Their new goal is to use deepfake technology to compromise organisations and gain access to their environment," says Rick McElroy, principal cybersecurity strategist at VMware.
Read the full story here.
Barracuda: Building cloud-first security solutions
"We're ready to deliver on our next phase of growth with KKR and remain dedicated to investing in our team and product portfolio to provide innovative cybersecurity solutions for our customers and partners. We're grateful to Thoma Bravo for their valuable strategic and operational support over the last four years," says Hatem Naguib, CEO of Barracuda.
Read the full story here.
Executive Q&A: David Jarvis, CEO and Cofounder of Griffin
"As CEO, my core job is to be the primary point of contact for all stakeholders. I represent Griffin to the board, investors, employees, the market, everyone! I'm basically a clearing house of information and storyteller-in-chief, both of which are roles I really enjoy."
Read the full interview here.